National APRP Recognition Day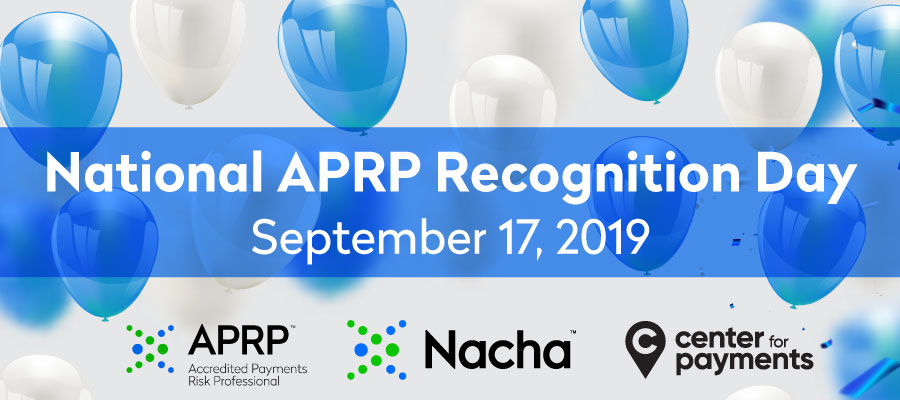 On Sept. 17, 2019, Nacha will partner with the Payments Associations (PAs) to honor over 360 Accredited Payments Risk Professionals (APRPs) as part of National APRP Recognition Day. This day highlights the importance of the program, as well as celebrates the achievements and contributions of those credentialed nationwide. 
Nacha and the PAs will commemorate the day by flying a U.S. flag over the United States Capitol in Washington, DC. 
Ways to Celebrate
Take your credentialed staff to lunch or celebrate with an all-staff lunch.
Have your staff sign a "thank you" card to present to your APRPs.
Send a congratulatory email or letter to your credentialed staff and copy the staff.
Buy your team a cake and share it with the rest of the staff.
About the APRP
The APRP accreditation establishes an individual's credibility, professional competency, and expertise within the payments industry. Organizations with credentialed staff serve as industry leaders and the go-to organizations regarding changes to the Nacha Operating Rules and industry regulations. Organizations with credentialed staff also experience operational efficiencies, enhanced risk management oversight, improved regulatory compliance, and increased customer service and satisfaction. Learn More