When Crisis Struck, Direct Deposit Delivered for Americans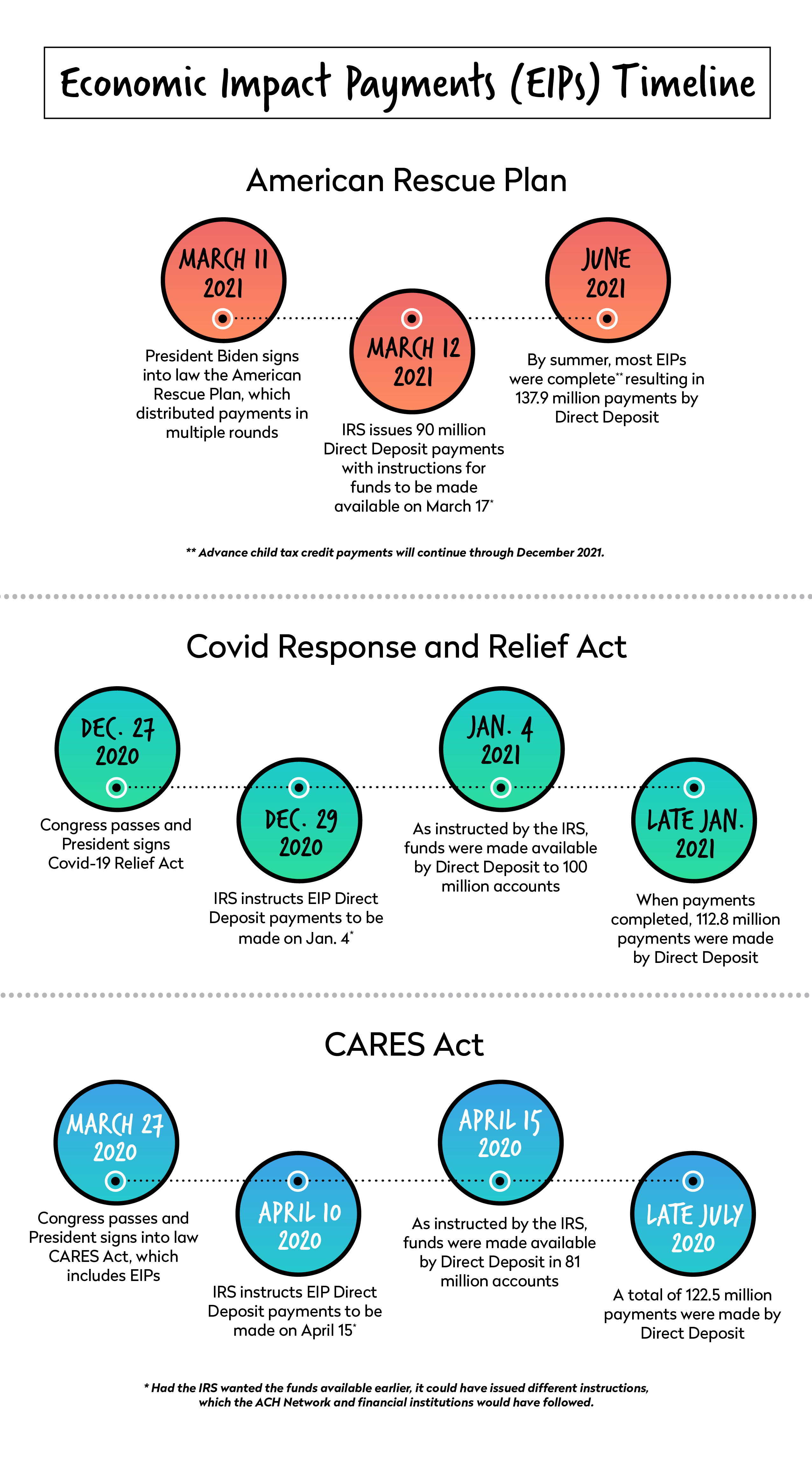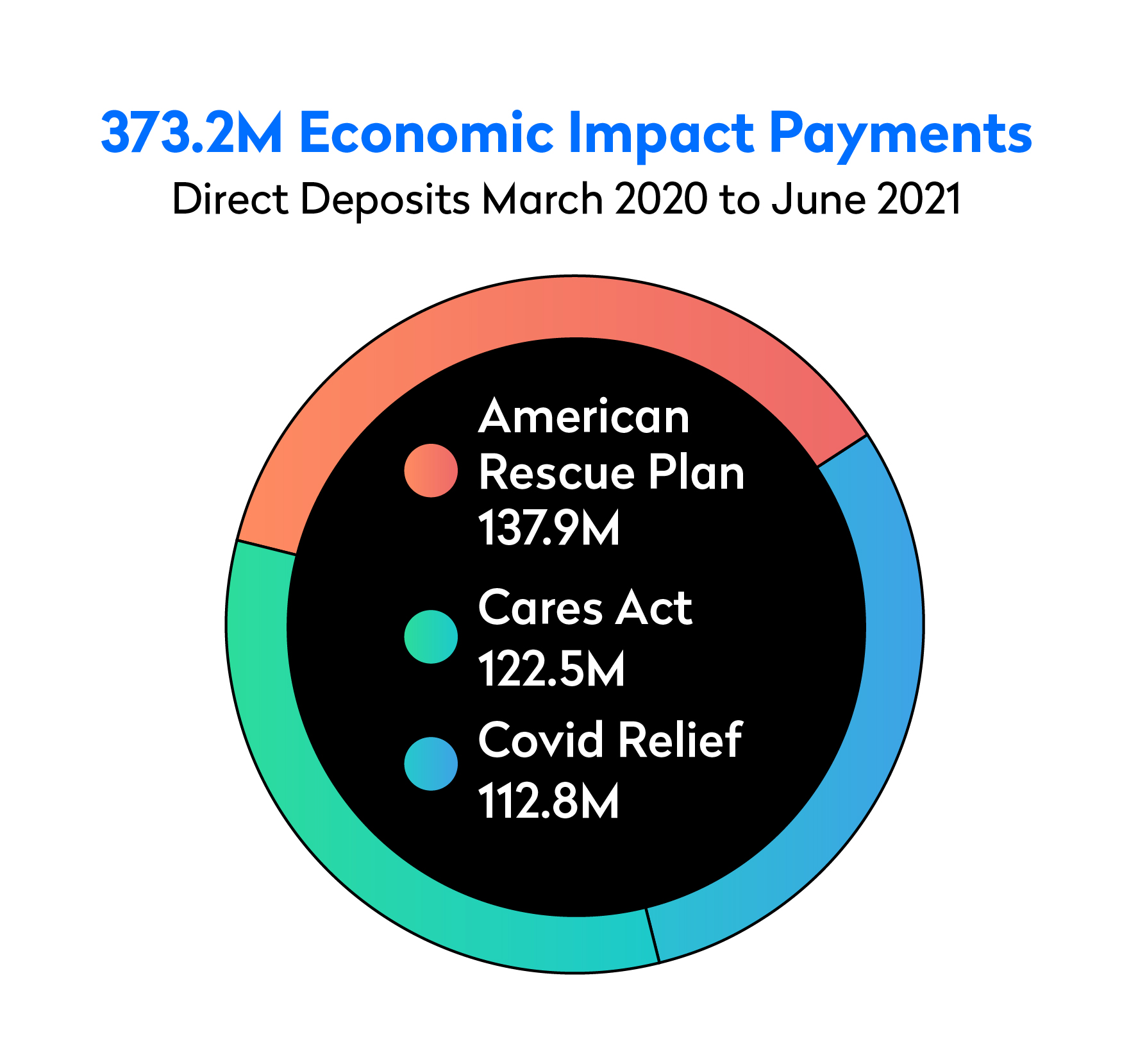 As the coronavirus pandemic endured across the country, the U.S. government turned to Direct Deposit to deliver hundreds of millions of stimulus payments to Americans three times. 
The IRS reported that under the CARES Act, 122.5 million economic impact payments were made by Direct Deposit. When a second round of EIPs was approved in December 2020, which provided another 112.8 million EIPs by Direct Deposit. And on March 12, 2021, after the president signed the American Rescue Plan, the IRS initiated more than 90 million payments valued at more than $242 billion. 
Additional waves of EIP3 payments were sent in the following weeks. In the end, 373.2 million payments were made totaling $654 billion in aid to Americans. (Download flyer.)
Direct Deposit is proven, fast and secure, ensuring that federal benefits and government assistance are delivered on time, every time, even in the face of unprecedented crises. Whether it's Social Security payments, veterans benefits, IRS refunds or stimulus payments, the federal government has a long and successful track record using Direct Deposit.

Direct Deposit delivered for Americans when they needed it most, and it stands ready to serve them again.
Resources
Op/Ed by Jane Larimer

In the first round of EIPs an unprecedented 81 million stimulus payments were delivered in a single day, on time, exactly as the IRS instructed. That's the industrial strength of today's ACH Network. 

ACH Delivered

In an interview with PaymentsJournal, Nacha's Jane Larimer discusses how the ACH Network delivered stimulus payments on time.

EIP Flyer

Learn the chronology of how the EIP payments were made and how many were made by Direct Deposit.