September 28, 2021
Basis Theory Becomes Nacha Preferred Partner for Data Tokenization and Encryption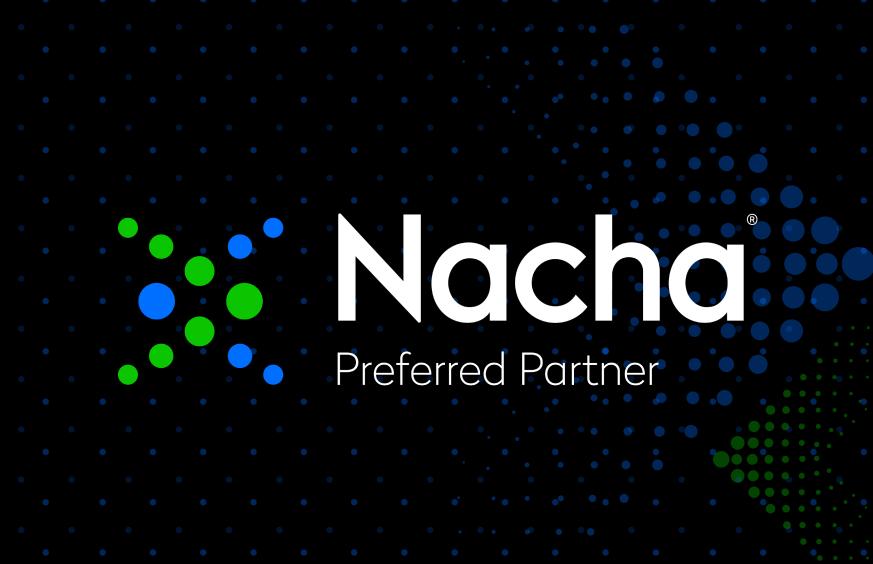 Basis Theory today became a Nacha Preferred Partner for Data Tokenization and Encryption.
As a Nacha Preferred Partner, Basis Theory joins a select group of innovators recognized for offering products and services that align with Nacha's strategies to advance the ACH Network. Basis Theory helps ACH originators provide data protection and risk management that help improve ACH transaction quality.
"Nacha Preferred Partners are dedicated to enhancing the ACH Network by creating cutting-edge technology solutions," said Nacha President and CEO Jane Larimer. "Today we welcome Basis Theory as our newest Preferred Partner."
Basis Theory is a third-party, processor-agnostic token vault and encryption management system. It allows companies to think more strategically about their payments stack and the associated sensitive data – without adding compliance and/or data liabilities. Whether it's a new payment process to increase acceptance or to decrease costs, a backup system that does not require reauthorization of a customer's card, or tokenizing bank account and billing data, the Basis Theory platform can help.
"Basis Theory is the world's first payments infrastructure company built from the ground up with a data security and usability mindset. It is our belief that companies should control their customer's payments," said Colin Luce, Co-Founder & CEO, Basis Theory. "We are excited to join other Nacha Preferred Partners focused on data security and usability as keys to protecting and improving the ACH Network."
Nacha's Preferred Partner program is open to technology solution providers whose offerings align with Nacha's core strategies to advance the ACH Network. Learn more about Nacha's growing community of Preferred Partners and how they can support your payments needs, by visiting www.nacha.org/Preferred-Partner.
About Basis Theory
Basis Theory is a leading global provider of encryption and tokenization infrastructure. Founded in late 2020 by financial technology executives Colin Luce, Brian Billingsley and Ben Milne, the platform was built from the ground up with a developer-first mindset to abstract away the complexities often associated with data privacy, protection and security. Basis Theory enables individual developers and enterprises alike to meet the increasing demands of consumers, security organizations and regulators for best-in-class security practices – all while preserving current and future delegation rights to the underlying data.
---
About Nacha
Nacha governs the thriving ACH Network, the payment system that drives safe, smart, and fast Direct Deposits and Direct Payments with the capability to reach all U.S. bank and credit union accounts. Nearly 27 billion ACH Network payments were made in 2020, valued at close to $62 trillion. Through problem-solving and consensus-building among diverse payment industry stakeholders, Nacha advances innovation and interoperability in the payments system. Nacha develops rules and standards, provides industry solutions, and delivers education, accreditation, and advisory services.