Meet the Winner of the Nacha PRADO Scholarship
With an eclectic format featuring jazz, smooth jazz, blues and easy rhythm and blues, WSIE-FM holds a special place in the hearts of its listeners. Better known around Metro St. Louis as "88.7 The Sound," it faces all of the usual challenges of public radio—and more.
"Our radio station recently lost all of its government funding" from the state of Illinois, said Stephanie Lewis, WSIE's account executive. "We are in the process of becoming self-sustaining."
That doesn't leave money for things like attending an industry conference. But being fairly new to public radio, her boss suggested she find a way to learn more about the business. 
Searching the internet Lewis found the Public Radio Association of Development Officers (PRADO), and when she reached out they told her about the new Nacha PRADO Scholarship. Nacha donated $1,500 for the scholarship to help a newer public station staffer attend July's Public Media Development & Marketing Conference (PMDMC) in Dallas. 
Lewis won. 
"I'm so thankful for the opportunity to go. I really appreciate Nacha sponsoring one of these scholarships," said Lewis. "It's going to make a big difference to me and this community radio station." 
As part of the scholarship, WSIE will receive consulting from Nacha on how it can use Nacha's Nonprofit Toolkit to grow their sustaining donor base. ACH helps retain and cultivate that base because of its "set it and forget it" simplicity—donors enter their bank information once and it's done. Those donors also tend to give more and remain donors longer. And ACH reduces donation processing fees.
WSIE is part of Southern Illinois University Edwardsville, about 25 miles northeast of St. Louis. Lewis is no stranger to the campus, having taught developmental writing, study skills and career development there for five years. She later went to San Antonio to work as an account executive for Dale Carnegie, but when she moved back and thought about what she wanted to do, Lewis realized, "I love working at this university. It's an amazing place." Browsing the school's career website she found the WSIE position. 
At PMDMC Lewis hopes to learn more about public media and how she can help her station. Fundraising, including underwriting and growing sustaining donors through ACH, is, of course, a big part of that. Because WSIE plans to be around for a long time to come. 
"We have a very dedicated audience," said Lewis. "Our listeners are amazing."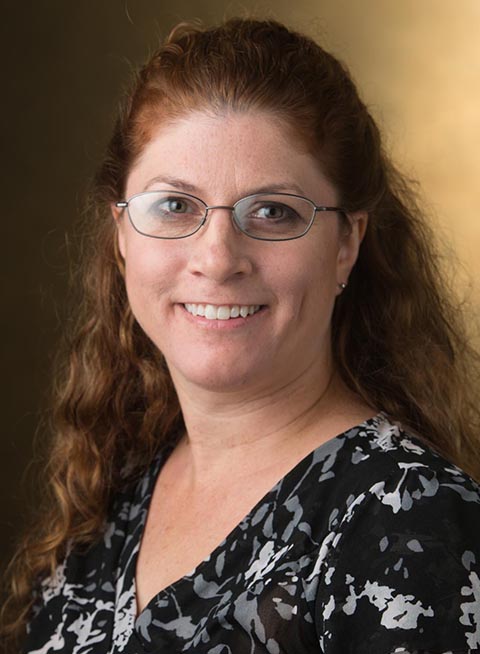 Stephanie Lewis