February 16, 2021
Nacha Announces Bluefin as a Preferred Partner for ACH Data Security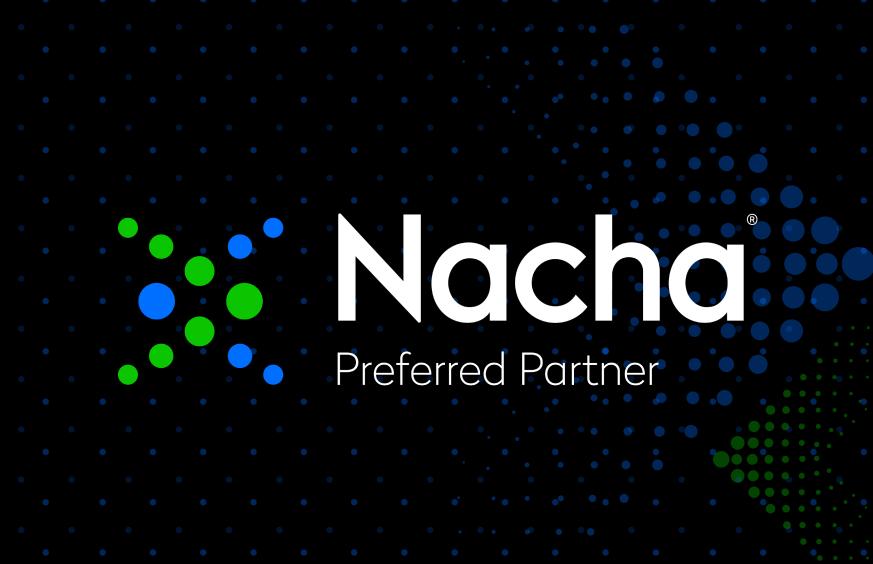 HERNDON, Va., Feb. 16, 2021 – Bluefin is now a Nacha Preferred Partner for ACH Data Security.
In becoming a Preferred Partner, Bluefin joins a select group of innovators that Nacha recognizes for offering products and services that align with Nacha's core strategies to advance the ACH Network.
"Keeping ACH data secure is a key component of an ACH risk management program, as well as compliance with the Nacha Rules," said Jane Larimer, Nacha President and CEO. "We welcome Bluefin as our newest Nacha Preferred Partner to our community that supports a thriving ACH Network."
Bluefin is a leader in encryption and tokenization technologies for payment and data security. Its partner network includes 135 processors and gateways, serving 36 countries.
"We are excited to join other Nacha Preferred Partners who are focused on strengthening the ACH Network," said John M. Perry, CEO, Bluefin. "We are keenly aware that data security plays a critical role in ensuring the ACH Network continues to thrive."
Learn more about Nacha's growing community of Preferred Partners and how they can support your payments needs. For more information, visit: www.nacha.org/Preferred-Partner.
About Nacha
Nacha governs the thriving ACH Network, the payment system that drives safe, smart, and fast Direct Deposits and Direct Payments with the capability to reach all U.S. bank and credit union accounts. Nearly 27 billion ACH payments were made in 2020, valued at close to $62 trillion. Through problem-solving and consensus-building among diverse payment industry stakeholders, Nacha advances innovation and interoperability in the payments system. Nacha develops rules and standards, provides industry solutions, and delivers education, accreditation, and advisory services.
About Bluefin
Bluefin is the recognized leader in encryption and tokenization technologies for payment and data security. Our security suite includes PCI-validated point-to-point encryption (P2PE) for contactless face-to-face, call center, mobile and unattended payments, and our ShieldConex® data security platform for the protection of personally Identifiable Information (PII), Personal Health Information (PHI), and payment data entered online. The company's partner network currently includes over 135 processors, payment gateways and ISV's operating in 36 countries, which provide Bluefin's P2PE solutions direct to merchants, enterprises, healthcare organizations and more. Bluefin is a Participating Organization (PO) of the PCI Security Standards Council (SSC) and is headquartered in Atlanta, with offices in Waterford, Ireland. For more information, please visit www.bluefin.com.