April 07, 2020
Nacha Announces BlueSnap as a Preferred Partner for Digital Commerce and Business-to-Business Payments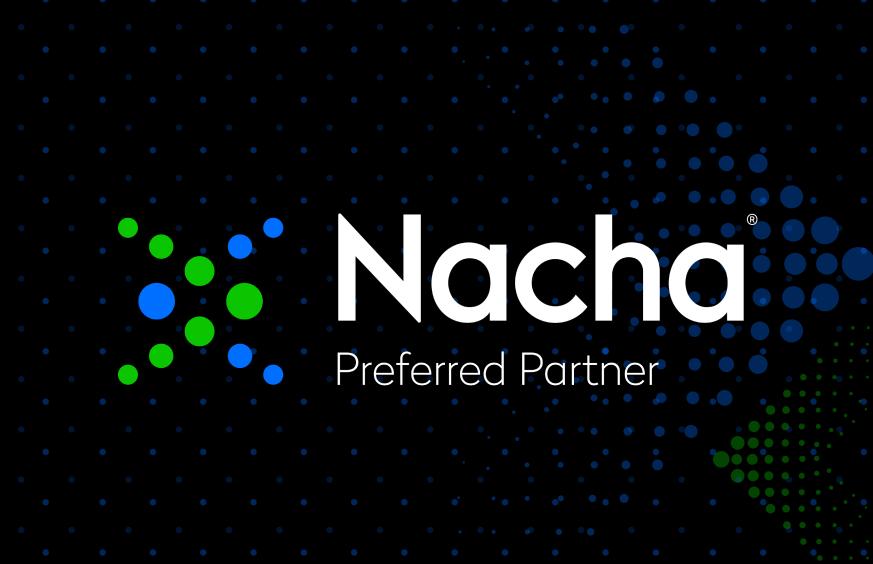 BlueSnap is now a Nacha Preferred Partner for Digital Commerce and Business-to-Business Payments.
In becoming a Preferred Partner, BlueSnap joins a select group of innovators that Nacha recognizes for offering products and services that increase or enhance the use of secure ACH payments, information and messaging by financial institutions and end-user entities.
"As the modern ACH Network thrives, we look for Preferred Partners with solutions that help advance the Network," said Nacha President and CEO Jane Larimer. "Today we welcome BlueSnap as our newest Preferred Partner for Digital Commerce and Business-to-Business Payments."
BlueSnap offers an All-in-One Payment Platform that helps organizations – from retail to SaaS to business services – increase global sales and reduce costs with one integration. It allows businesses to offer ACH as a payment method on their checkout page or via electronic invoicing, helping them digitize transactions and reduce processing costs.
"We're proud to be one of Nacha's newest Preferred Partners. We're on a mission to simplify the complexities and reduce the costs of payments," said Ralph Dangelmaier, CEO of BlueSnap. "With one integration to BlueSnap, businesses around the globe can accept ACH payments and cards, saving development and maintenance resources. The alternative is costly and complex technology and compliance efforts that distract businesses from their core operations."
Nacha's Preferred Partner Program is open to any technology solution provider whose offerings align with Nacha's core strategies to advance the ACH Network. Learn more about Nacha's growing community of Preferred Partners and how they can support your payments needs. For more information, visit www.nacha.org/Preferred-Partner.
About Nacha
Nacha is a nonprofit organization that convenes hundreds of diverse organizations to enhance and enable ACH payments and financial data exchange within the U.S. and across geographies. Through the development of rules, standards, governance, education, advocacy, and in support of innovation, Nacha's efforts benefit all stakeholders. Nacha is the steward of the ACH Network, a payment system that universally connects all U.S. bank accounts and facilitates the movement of money and information. In 2019, 24.7 billion payments and nearly $56 trillion in value moved across the ACH Network. Nacha also leads groups focused on API standardization and B2B payment enablement. Visit nacha.org for more information, and connect with us on LinkedIn, Twitter, Facebook and YouTube.
About BlueSnap
BlueSnap provides an All-in-One Payment Platform designed to increase sales and reduce costs for B2B and B2C businesses. Our Platform supports online and mobile sales, marketplaces, subscriptions, invoice payments and manual orders through a virtual terminal. With a single integration to our Platform, businesses can accept any payment with ease. The Platform includes access to 110 payment types, including popular eWallets, built-in world-class fraud prevention to protect sales and detailed analytics to help businesses grow. Based in Waltham, MA, BlueSnap is backed by world-class private equity investors including Great Hill Partners and Parthenon Capital Partners. Learn more at https://home.bluesnap.com/.