October 25, 2021
Nacha Announces IBM as a Preferred Partner for Enterprise Payments Solutions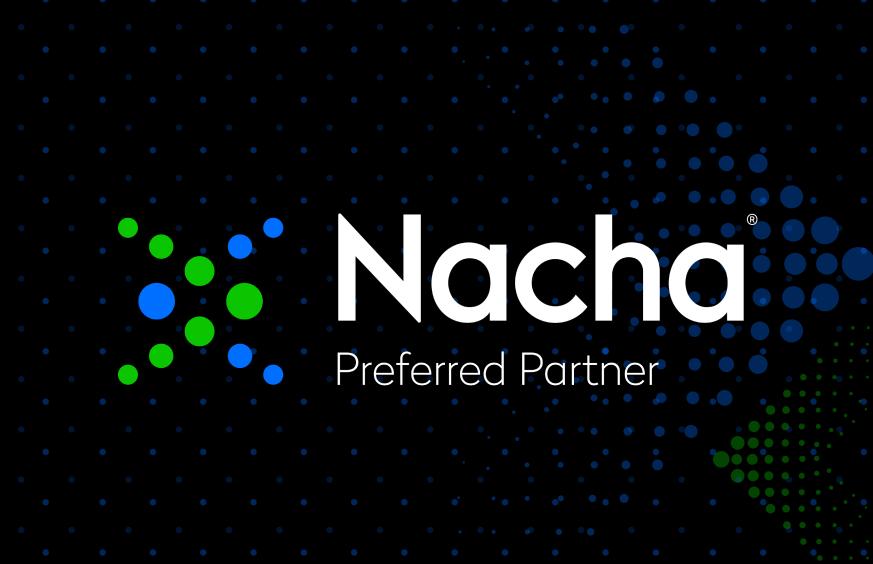 IBM has joined Nacha's Preferred Partner Program for Enterprise Payments Solutions.
In becoming a Preferred Partner, IBM joins a select group of innovators that Nacha recognizes for offering products and services that align with Nacha's core strategies to advance the ACH Network.
"There are a wealth of organizations that help the modern ACH Network run smoothly and thrive. Nacha's Preferred Partners are an important part of that dynamic, and we are pleased to welcome IBM as our newest Nacha Preferred Partner," said Jane Larimer, Nacha President and CEO.  
The IBM Payments Center (IPC) supports global financial institutions and businesses looking to modernize technology platforms and to reduce costs by offering resilient and agile payment services to clients. With a hybrid/cloud-based Payments-as-a-Service platform, the IPC uses open, standards-based technologies to deliver managed payment and cash management services using ISO 20022-based APIs and multiple other communications mechanisms. 
"IBM is pleased to join the Preferred Partner Program and to be recognized as a Payments and Solutions leader. IBM currently supports the ACH Network in the U.S. as the sole processing platform for the Federal Reserve and for AFT in Canada—bringing the power of IBM to North America to support both Nacha and electronic payments growth," said Mary Ann Francis, IBM Associate Partner for IBM Consulting/The IBM Payments Center.
Learn more about Nacha's growing community of Preferred Partners—and how they can support your payments needs—by visiting www.nacha.org/Preferred-Partner.
About IBM
IBM is a global leader in hybrid cloud and AI, serving clients in more than 170 countries. More than 2,800 clients use our hybrid cloud platform to accelerate digital transformation journeys and, in total, more than 30,000 clients have turned to IBM to unlock value from data. With this foundation, we continue to leverage Red Hat OpenShift as the leading platform to address our clients' business needs: A hybrid cloud platform that is open, flexible, and secure. Guided by principles of trust, transparency and support for a more inclusive society, IBM also is committed to being a responsible steward of technology and a force for good in the world. For more information, visit: www.ibm.com. 
About Nacha
Nacha governs the thriving ACH Network, the payment system that drives safe, smart, and fast Direct Deposits and Direct Payments with the capability to reach all U.S. bank and credit union accounts. Nearly 27 billion ACH Network payments were made in 2020, valued at close to $62 trillion. Through problem-solving and consensus-building among diverse payment industry stakeholders, Nacha advances innovation and interoperability in the payments system. Nacha develops rules and standards, provides industry solutions, and delivers education, accreditation, and advisory services.