August 30, 2022
Nacha Announces MX as a Preferred Partner for Risk Management and Fraud Prevention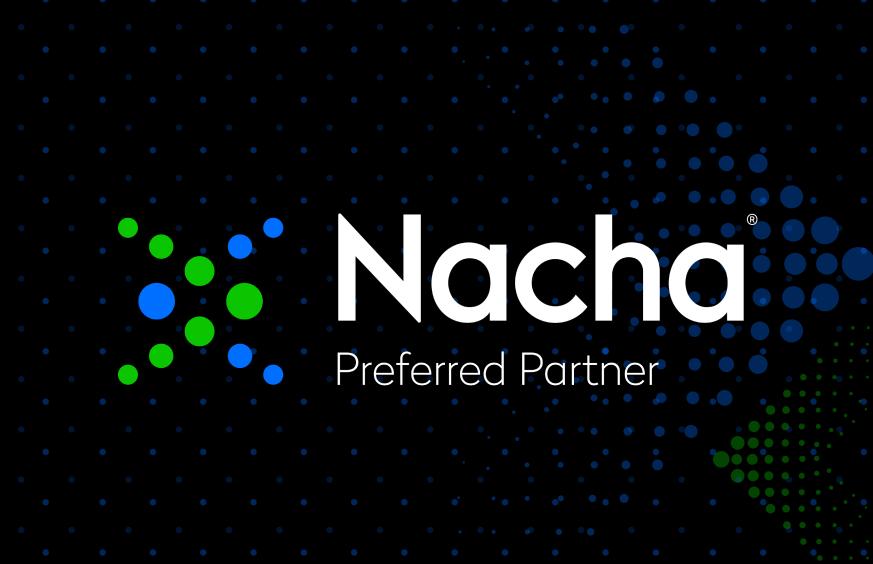 HERNDON, Virginia, Aug. 30, 2022 – MX is now a Nacha Preferred Partner Program for Risk Management and Fraud Prevention.
In becoming a Preferred Partner, MX joins a select group of innovators that Nacha recognizes for offering products and services that align with Nacha's core strategies to advance the ACH Network.
"Solution providers are key to ensuring the modern ACH Network continues to flourish and grow. Nacha's Preferred Partners are a critical part of the ACH Network's ongoing success, and we are pleased to welcome MX as our newest Nacha Preferred Partner," said Jane Larimer, Nacha President and CEO.
MX's open finance APIs enable financial data aggregation so consumers can reliably connect their financial accounts. In doing so, MX collaborates with thousands of organizations, enabling identification and instant account verification (IAV). This alliance makes the account opening process easy, while improving the data sharing experience for financial institutions, fintechs and other third parties, on behalf of the consumer.
"As a leader in Open Finance, MX is honored to be a Nacha Preferred Partner," said Shayli Lones, VP of Go to Market, MX. "We strive to guarantee that people can not only access and understand their finances, but also have peace of mind. A vibrant and strong ACH Network ensures secure and reliable access to financial data that comes from having solid risk management and fraud prevention capabilities in place."
Learn more about Nacha's growing community of Preferred Partners. For more information, visit: www.nacha.org/Preferred-Partner.
About Nacha
Nacha governs the thriving ACH Network, the payment system that drives safe, smart, and fast Direct Deposits and Direct Payments with the capability to reach all U.S. bank and credit union accounts. More than 29 billion ACH Network payments were made in 2021, valued at close to $73 trillion. Through problem-solving and consensus-building among diverse payment industry stakeholders, Nacha advances innovation and interoperability in the payments system. Nacha develops rules and standards, provides industry solutions, and delivers education, accreditation, and advisory services.
About MX
MX Technologies, Inc., a leader in Open Finance, makes data accessible and actionable for everyone. MX is building the largest open finance ecosystem to help drive innovation and improve experiences through secure and reliable access to financial data. MX combines trusted open finance APIs with enhanced financial data to quickly and securely connect to and verify data for hundreds of use cases including account opening, money movement, and underwriting. To learn more, follow us on Twitter @MX or visit www.mx.com.
 # # #