May 11, 2020
Nacha Announces PaymentWorks as a Preferred Partner for Business Identity Services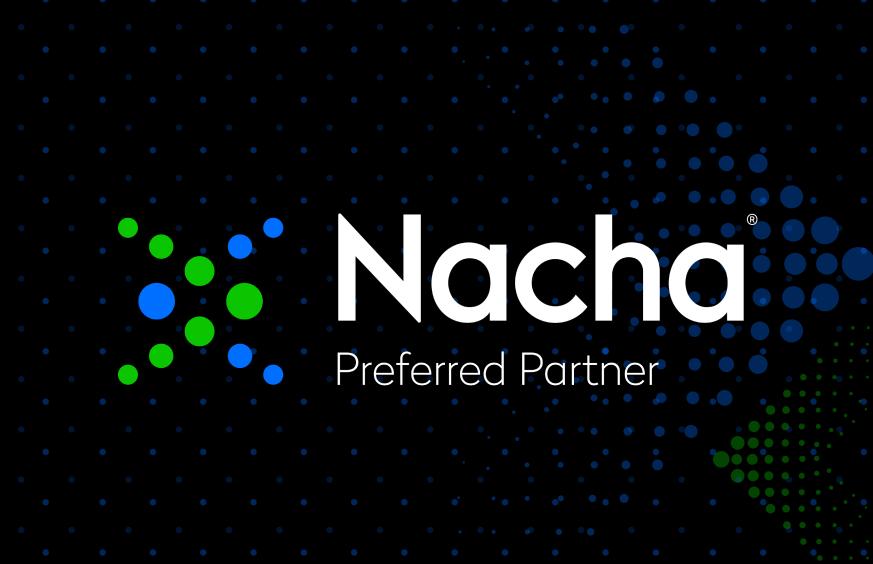 PaymentWorks is now a Nacha Preferred Partner for Business Identity Services. In becoming a Preferred Partner, PaymentWorks joins a select group of innovators whose offerings align with Nacha's strategies to advance the ACH Network.
"Nacha welcomes PaymentWorks as our newest Preferred Partner, for its business identity services," said Nacha President and CEO Jane Larimer. "Reducing fraud and taking the friction out of pre-payment processes are both critically important for conducting secure and efficient business-to-business ACH payments. We look forward to working with PaymentWorks and all our Preferred Partners that provide solutions that help advance the ACH Network."
The PaymentWorks' Business Identity Platform reduces business payments fraud and costs, and ensures compliance by automating complex payee-management processes in mid-to-large organizations that make a large volume of payments to third-parties.   
"As business payments are one of the largest targets of cybercrime, we're proud to be a Nacha Preferred Partner. We're on a mission to simplify the complexity, reduce the costs and mitigate the risks of managing payee credentials and making B2B payments," said Thayer Stewart, CEO of PaymentWorks. "With our platform and our partnerships with Nacha and other organizations, we will make a difference in keeping payments secure."
Nacha's Preferred Partner Program is open to any technology solution provider whose offerings align with Nacha's core strategies to advance the ACH Network. Learn more about Nacha's growing community of Preferred Partners and how they can support your payments needs. For more information, visit www.nacha.org/Preferred-Partner.
About Nacha
Nacha is a nonprofit organization that convenes hundreds of diverse organizations to enhance and enable ACH payments and financial data exchange within the U.S. and across geographies. Through the development of rules, standards, governance, education, advocacy, and in support of innovation, Nacha's efforts benefit all stakeholders. Nacha is the steward of the ACH Network, a payment system that universally connects all U.S. bank accounts and facilitates the movement of money and information. In 2019, 24.7 billion payments and nearly $56 trillion in value moved across the ACH Network. Nacha also leads groups focused on API standardization and B2B payment enablement. Visit nacha.org for more information, and connect with us on LinkedIn, Twitter, Facebook and YouTube.
About PaymentWorks
The PaymentWorks' Business Identity Platform automates complex payee-management processes in mid-to-large organizations to eliminate business payments fraud, reduce cost and ensure regulatory compliance. The platform enables organizations to automate the collection and verification of business identification information for all their payees and allows for the continuous monitoring and updating of the information - while thwarting any efforts to hijack an existing vendor record and redirect payments.  Connect with us on LinkedIn or Twitter.