May 31, 2020
Secure Payment Systems Awarded Nacha Certified Status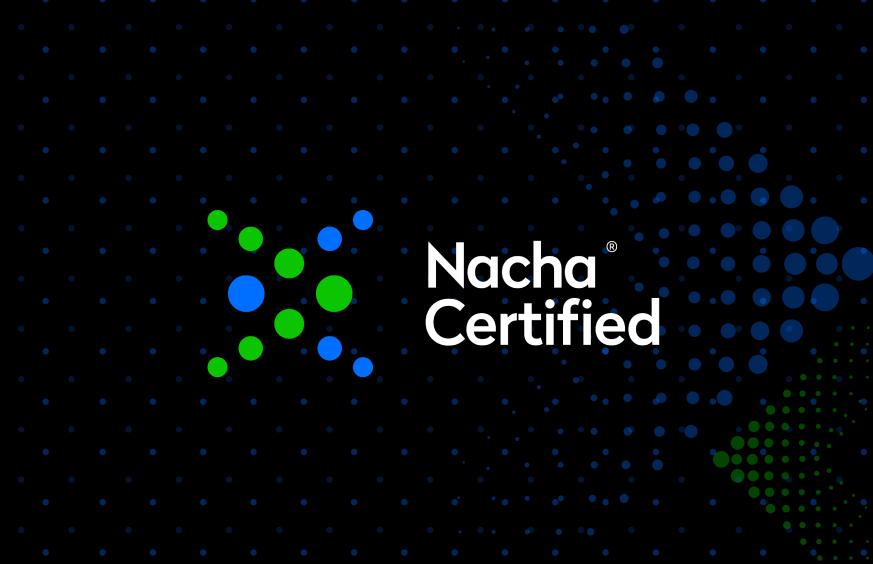 Nacha has awarded Nacha Certified status to Secure Payment Systems, a payment processing and information services provider.
Nacha Certified is a voluntary program that helps Third-Party Senders in the ACH Network set themselves apart in today's competitive market. Successful Nacha Certified candidates demonstrate effective ACH Rules compliance and risk management, and sound corporate governance. 
Secure Payment Systems (SPS) processes over $18 billion annually in ACH payments by providing payment processing solutions to more than 10,000 retail, wholesale, and corporate endpoints across the U.S. and Canada. SPS has also been a longtime Nacha Affiliate Member. 
"High-quality payments are an integral part of a strong ACH Network. We welcome SPS as a Nacha Certified Third-Party Sender, demonstrating its commitment to strong ACH compliance and risk management," said Michael Herd, Nacha Senior Vice President, ACH Network Administration.
"We are proud to be on the very short list of payment processors awarded the Nacha Certified seal," said Linden (Lin) Fellerman, Founder, CEO, and President of Secure Payment Systems, Inc. "On a daily basis we strive to exceed regulatory, industry compliance, and security guidelines to protect our sponsoring financial institutions, our partner gateways, and our clients, but most importantly the consuming public on whose behalf we process billions of dollars of ACH transactions annually."
Nacha Certified Third-Party Senders demonstrate to their financial institutions and customers that they meet Nacha standards. Learn more at nachacertified.org. 
About Nacha
Nacha is a nonprofit organization that convenes hundreds of diverse organizations to enhance and enable ACH payments and financial data exchange within the U.S. and across geographies. Through the development of rules, standards, governance, education, advocacy, and in support of innovation, Nacha's efforts benefit all stakeholders. Nacha is the steward of the ACH Network, a payment system that universally connects all U.S. bank accounts and facilitates the movement of money and information. In 2019, 24.7 billion payments and nearly $56 trillion in value moved across the ACH Network. Nacha also leads groups focused on API standardization and B2B payment enablement. Visit nacha.org for more information, and connect with us on LinkedIn, Twitter, Facebook and YouTube.
About Secure Payment Systems
Founded in 1996 and headquartered in Las Vegas, NV Secure Payment Systems ("SPS") www.securepaymentsystems.com provides fully redundant payment processing solutions to over 10,000 retail, lending, wholesale, and corporate endpoints across North America. SPS facilitates the transfer of value by providing businesses with a full range of transaction processing, reporting, and risk management tools so they may quickly and confidently accept payments, pay vendors, or transfer funds at the POS or on the WEB. Additionally, SPS is a founding member of the Third Party Payment Processing Association (TPPPA).