Teaching and Learning as an Industry
Expand Your Payments Knowledge
Overview Icon
When you continue your education as a payments professional, you're increasing your marketability, benefiting your employer and more effectively managing ACH Network use and enhancing its risk management profile across payment types.
NACHA's educational offerings range from distance learning courses to publications to conferences, and two accreditation programs.
We invite you to learn more about how NACHA's Accreditation Programs can benefit you and your organization.
Peruse our Accreditation FAQs to find answers to many questions about the programs and the exams.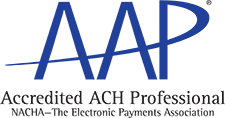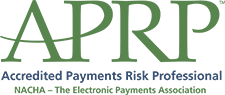 ---
Benefit Icon
NACHA Certified
Are you a Third-Party Sender? Industry-leading NACHA Certified sets you apart in today's competitive market as an entity focused on knowing and demonstrating commitment to quality and strong core practices. NACHA Certified affirms that Third-Party Senders have met specific guidelines governing financial stability, rules and regulations.