October 18, 2023
Nacha Welcomes Goldman Sachs as Latest Direct Member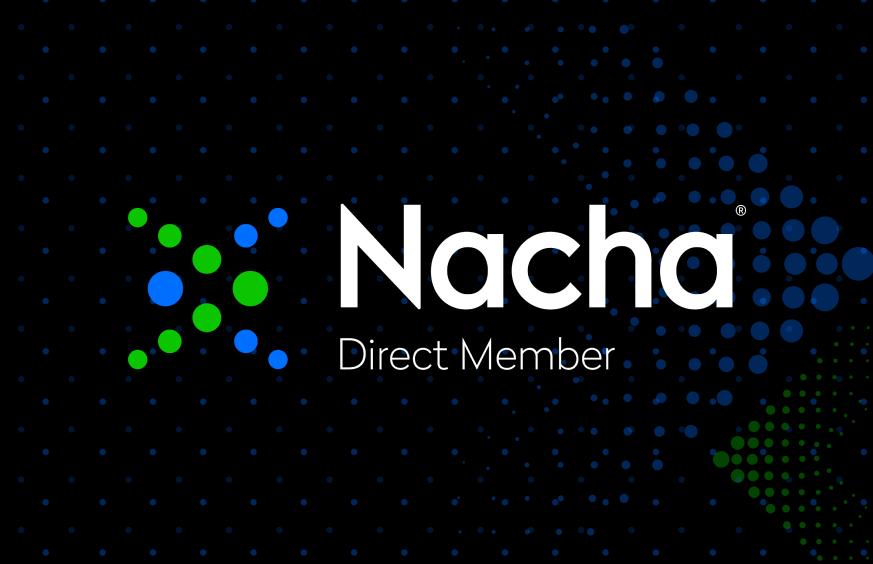 Nacha announced today that Goldman Sachs has joined its growing community of Direct Members. Nacha now has 46 Direct Members, consisting of financial institutions and Payments Associations.
"We look forward to working closely with Goldman Sachs to advance and promote the modern ACH Network," said Jane Larimer, President and CEO of Nacha.
Nacha's Direct Membership program provides financial institutions and organizations with a unique opportunity to shape the future of the ACH Network. Nacha's Direct Members have the ability to vote on proposed Nacha Operating Rules, contributing to the ACH Network's efficiency, security and reliability. Direct Members can also nominate, elect and serve on Nacha's Board of Directors, which provides strategic guidance for the ACH Network and the governance of Nacha as a payments industry association. Additionally, Direct Members provide their ideas and recommendations to keep the ACH Network innovative and flourishing by serving on Nacha committees and workgroups.
"As Goldman Sachs continues expanding payment clearing capabilities that support our businesses, we look forward to engaging Nacha and partnering with other financial institutions to drive innovation that will help shape the evolution of ACH payment processing in the U.S," said Michael Sklow, Managing Director in Corporate Treasury Operations at Goldman Sachs. "By joining Nacha as a Direct Member, our clients and customers will also benefit as we remain at the forefront of innovative changes through a commitment to provide the highest level of customer service and enhanced straight through processing capabilities."
More information about Nacha's Direct Membership program is available here.
About Nacha
Nacha governs the thriving ACH Network, the payment system that drives safe, smart, and fast Direct Deposits and Direct Payments with the capability to reach all U.S. bank and credit union accounts. There were 30 billion ACH Network payments made in 2022, valued at close to $77 trillion. Through problem-solving and consensus-building among diverse payment industry stakeholders, Nacha advances innovation and interoperability in the payments system. Nacha develops rules and standards, provides industry solutions, and delivers education, accreditation, and advisory services.
About Goldman Sachs
Goldman Sachs is a leading global financial institution that delivers a broad range of financial services to a large and diversified client base that includes corporations, financial institutions, governments and individuals. Founded in 1869, the firm is headquartered in New York and maintains offices in all major financial centers around the world.
 # # #