July 15, 2020
The Alliance's Virtual Pop-Up Meeting is Less than a Month Away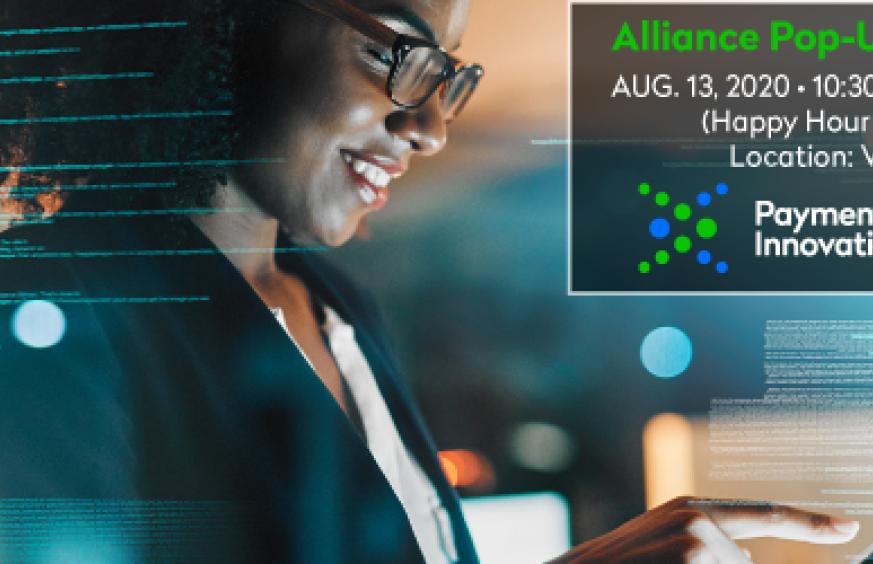 If you are like the rest of us, both your home and professional lives may have experienced some jolts due to the ongoing pandemic. And the payments industry has not been immune either. As business conditions continue to change, now is the perfect time for Alliance members to meet virtually to discuss the shifting landscape and new opportunities that lie ahead.
Sessions include:
Digital Payments: The Time of Need is Now
The COVID-19 pandemic has highlighted the need for digital-first technologies, especially in the payments space. Contactless, real-time, and other electronic payments are all top of mind for companies as they adjust to the new normal. A panel of experts will discuss the latest trends.
Advocacy in Action: Trade Association Collaboration During the Crisis
The COVID-19 crisis validated the importance of the relationships between trade association government relations teams and those of Treasury, the IRS, the Fed and EPN. This advocacy-in-action supported effective and expeditious delivery of Economic Impact stimulus payments and critical communications to keep industry stakeholders informed. This session highlights the victories and lessons learned from the perspectives of advocacy professionals.
Stress in the Workplace in the Era of COVID-19
You may have discovered that your tried and true methods for managing stress may be inadequate during a pandemic. Dr. Amy Stark, a board certified psychiatrist, will help attendees explore different ways in which stress may manifest both mentally and physically, learn how to interface with your stressed-out staff, and adopt useful coping tips.
And there is much more planned. Stay tuned for the full agenda reveal and register to meet us virtually on Aug. 13.