July 18, 2023
As Check Fraud Surges, Nacha's ACH Contact Registry – Yes, ACH – is the Leading Source for Check Contacts. Has Your Institution Entered Your Check Contacts?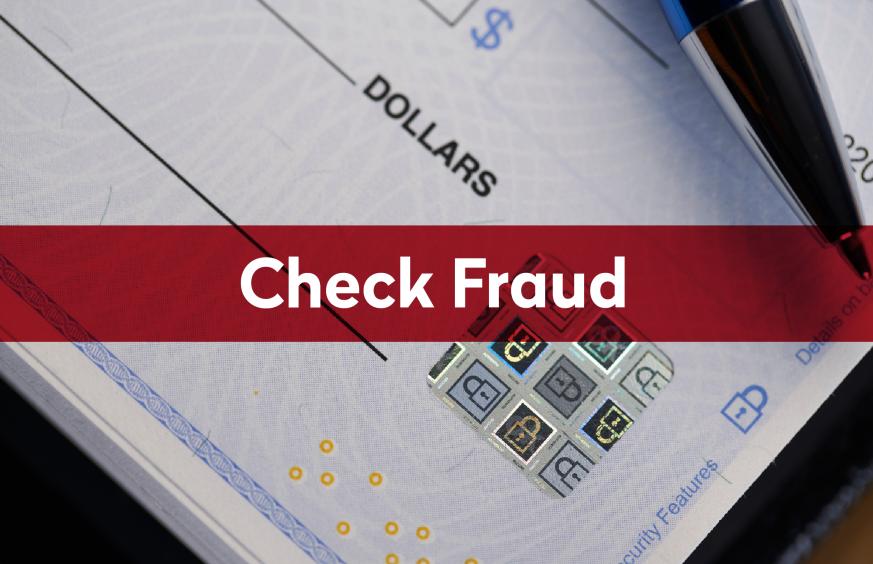 You don't have to look too hard to find evidence that check fraud is a huge problem that's only getting worse:
"Despite the declining use of checks in the United States, criminals have been increasingly targeting the U.S. Mail since the COVID-19 pandemic to commit check fraud," the Financial Crimes Enforcement Network (FinCEN) said in a report issued in February. It noted that in 2022, financial institutions filed more than 680,000 suspicious activity reports to FinCEN about potential check fraud, "nearly double the previous year's amount of filings."
In its "Payments Fraud and Control Survey Report" released in April, the Association for Financial Professionals (AFP), found that "checks continued to be the payment method impacted most often by fraud activity" in 2022, with 63% respondents saying their organizations faced either attempted or actual check fraud activity.
In May, a Florida man was sentenced to 45 months in federal prison on charges of theft of mail, bank fraud, and aggravated identity theft. According to court documents cited by federal prosecutors, the suspect stole outgoing items from mailboxes, looking for checks. "Once found, he would wash the checks, make himself or one of his aliases the payee, and increase the payment amount. Finally, he would take the checks to local banks and cash them," according to a news release from the United States Attorney's Office for the Northern District of Florida.
All this keeps financial institutions busy trying to stop check fraud in its tracks. That often means finding the right person at another bank or credit union to assist. That's not always easy, but there's a resource that can help.
"Nacha's ACH Contact Registry goes beyond ACH with options for checks and other areas within financial institutions," said Jeanette A. Fox, AAP, Nacha Senior Director, Risk Investigation & ACH Network Risk Management. "There are thousands of check contacts already in Nacha's Registry. For a financial institution needing a check contact at a counterparty, the ACH Contact Registry should be the first place to look."
While not a Nacha Rules requirement the way ACH contacts are, Nacha encourages financial institutions to register check contacts. John Curtis, AAP, APRP, NCP, Senior Vice President, Consulting Business Leader at Wespay Advisors, concurs.
"When experiencing check fraud and other issues, it's imperative to reach the right people quickly, to get them resolved. To help facilitate the process, Nacha made the right move in adding check contacts to the Risk Management Portal," said Curtis. "Kudos on expanding the information available to financial institutions."
Fox noted that, "Every contact entered has the potential to help at some point. It's something you, and your clients, may well be grateful for one day."
As a reminder, the ACH Contact Registry is securely housed on Nacha's Risk Management Portal, where information is available only to registered financial institutions, Payments Associations and the two ACH Operators. 
To enter check contact information for your financial institution, log in to Portal and go to the ACH Contact Registry module. Click on "Create Contact" and choose the optional "check" category.