January 07, 2021
Nacha Announces ValidiFI as a Preferred Partner for Account Validation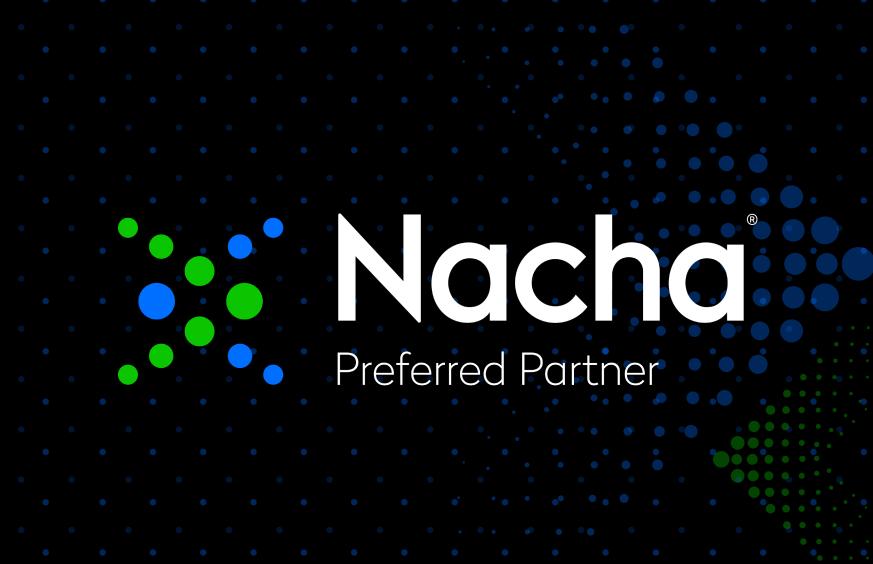 ValidiFI is now a Nacha Preferred Partner for Account Validation.
In becoming a Preferred Partner, ValidiFI joins a select group of innovators that Nacha recognizes for offering products and services that align with Nacha's core strategies to advance the ACH Network.
"The ACH Network – supported by financial institutions, preferred partners and many others – plays a vital role in the nation's smarter, faster and safer payments," said Jane Larimer, Nacha President and CEO. "We are happy to welcome ValidiFI as our newest Nacha Preferred Partner to the community supporting a thriving ACH Network."
ValidiFI's digital platform delivers comprehensive data and technology solutions. Its customers – including the fast-growing startups, largest enterprises, and leading financial service providers – use ValidiFI for account opening, credit decisions, risk management, compliance and payment facilitation.
"Our data and technology solutions empower businesses to improve offerings, operational efficiencies, and manage risk more effectively, protect their consumers, and automate the digital process," said Jesse Berger, President & COO at ValidiFI. "We are excited to be a Nacha Preferred Partner and work with like-minded organizations that are focused on strengthening the ACH Network."
Learn more about Nacha's growing community of Preferred Partners and how they can support your payments needs. For more information, visit: www.nacha.org/Preferred-Partner.
About Nacha
Nacha governs the thriving ACH Network, the payment system that drives safe, smart and fast Direct Deposits and Direct Payments with the capability to reach all U.S. bank and credit union accounts. More than 24 billion ACH payments were made in 2019, valued at nearly $56 trillion. Through problem-solving and consensus-building among diverse payment industry stakeholders, Nacha advances innovation and interoperability in the payments system. Nacha develops rules and standards, provides industry solutions, and delivers education, accreditation and advisory services.
About ValidiFI
ValidiFI's digital platform harnesses the most comprehensive data lake of financial information in the industry. Our data, sourced from banks, payment processors, financial platforms, and hundreds of thousands of businesses, answers questions that institutions and service providers seek. We provide seamless integrations to structured data and validated models to improve account openings, credit decisions, payment processing, fraud detection, risk segmentation, and ensure compliance objectives. Institutions and businesses leverage ValidiFI to enhance their offerings, support the digital process, and gain competitive advantages. For more information, visit http://www.validifi.com.
# # #