June 01, 2022
Nacha's Phixius Service: Meeting Customers' Account Validation Needs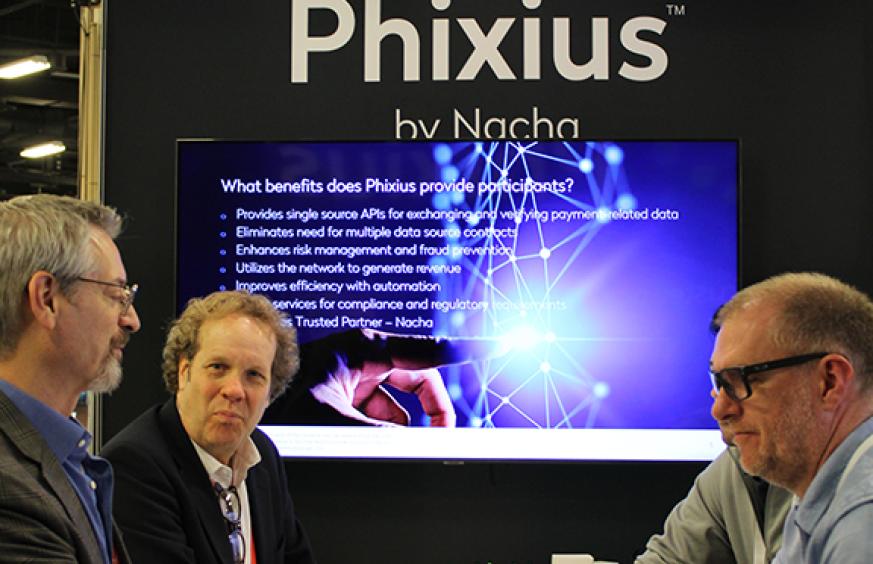 Nacha Rules now require ACH users to include account validation within a commercially reasonably fraudulent transaction detection system for the first use of new account information. Account validation is also a best practice to minimize mistakes.
Created and operated by Nacha, Phixius is a peer-to-peer network where financial institutions, fintechs and businesses can exchange and verify payment-related information securely, instantly, and across multiple payment types to streamline payment validations and comply with Nacha Rules.
In the latest episode of Nacha's Payments Smartcast, Rob Unger, Nacha's Senior Director of Network Development & Strategic Initiatives, joined two Phixius customers--Scott Goldthwaite, President of Aliaswire and Todd Youngren, President of Avenu, to discuss Phixius' account validation application.
 "The community asked Nacha to provide a real-time pre-note option to validate routing and account numbers, and that is one of the first applications we developed for Phixius," said Rob.
To verify an account, Phixius validates that the routing number is legitimate and confirms that the account number matches the structure of the routing number. Phixius also checks for negative history that indicates that the account is not open, as well as any positive transactions on that account.
According to Scott, "For our banking clients and their customers, being compliant with Nacha is very important." He added, "We need a system that is highly available and scalable. We do millions and millions of transactions, so having a partner like Nacha is important."
Scott also detailed a new offering for small and medium-size banks where Aliaswire has partnered with Nacha to provide an API for account validation.
For Todd, becoming a Phixius customer "is all about speed." Todd told how Avenue customers want to make payments instantaneously while Avenu works to make sure the information the customer provides is accurate.
"Through the real-time check with Phixius, we can do that," Todd said.
Fill out this form to request more information, or to schedule a meeting with Nacha.