April 25, 2023
In New Fed Report, Further Proof that the ACH Network is Thriving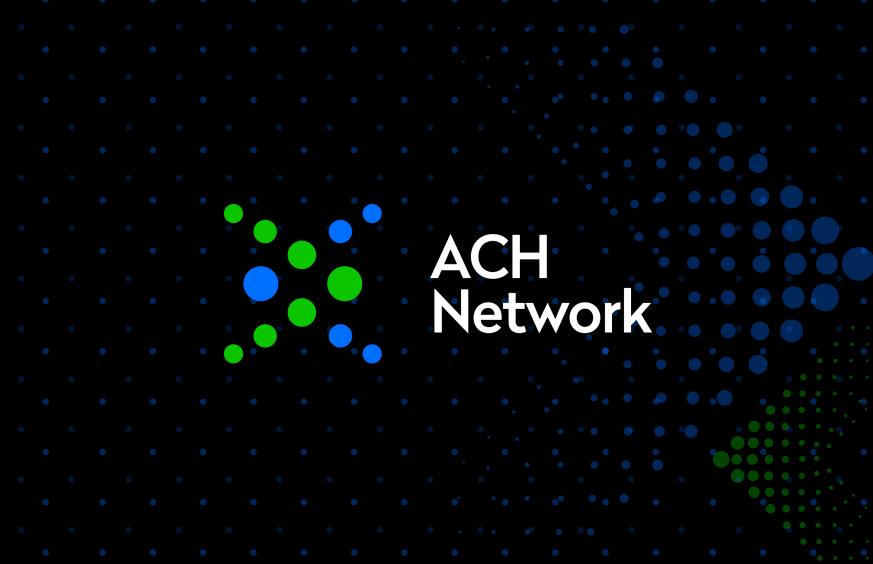 When Nacha says the modern ACH Network is thriving, we always have figures to back that up. The Federal Reserve recently gave us some additional evidence of just how accurate that statement is. 
In the initial findings from its 2022 triennial payments study, released April 21, the Fed reported that the value of noncash payments—ACH, card and check—hit $128.5 trillion in 2021, which translates into a compound annual growth rate (CAGR) of 9.5%. The Fed noted that's "more than three times the rate of increase from 2000 to 2018." 
Zeroing in on ACH's role, the report said, "The increase in the value of ACH transfers accounted for more than 90% of the rise in noncash payments value from 2018 to 2021." It went on to state that, "Since surpassing checks as the highest-value noncash payment method in 2009…ACH transfers have grown to $91.85 trillion, 72% of core noncash payments value in 2021."
Not only is the ACH Network thriving, it's leading. In fact, the Fed's report shows that ACH payments had the highest CAGR for both payment and dollar volume of all the payment types covered in the study, at 8.3% and 12.7% respectively.  
The Fed's report bolsters what Nacha has been seeing: Before, during and after the pandemic, consumers, businesses and governments increasingly turned to ACH as a safe, efficient and inexpensive way to make payments. 
When you think about it, it really shouldn't come as a surprise. For some, ACH is just a commonsense way to get paid and to pay bills. After all, who still carries a checkbook or cashes a paycheck? The answer to that question explains the Fed's finding that since 2018 the number of checks declined at an annual rate of 7.2%. 
For others, it's a necessity that turned into that commonsense method. The growth in business-to-business (B2B) ACH payments is testament to that. Organizations that left their offices—and checkbooks—behind when COVID-19 hit wondered why they hadn't been making and receiving payments by ACH years ago. B2B payments rose 20.4% from 2020 to 2021, and then another 11.8% from 2021 to 2022. Already this year, B2B volume is up 11.4% in the first quarter compared to a year earlier. 
With 30 billion payments valued at $76.7 trillion moving through the ACH Network Operators, 2022 marked the tenth year in a row that value has increased by more than $1 trillion. And the strength of Same Day ACH is leading the charge this year, with volume up 20.7% in the first quarter as value soared 94.7% thanks to the increase in the per payment limit to $1 million last year. 
The modern ACH Network truly is thriving. And I am confident that will continue to be the case for a long time to come.
The Federal Reserve Payments Study: 2022 Triennial Initial Data Release is available at the Fed's website.