February 23, 2021
[Podcast] Record ACH Payment Growth in 2020 to 26.8 Billion Payments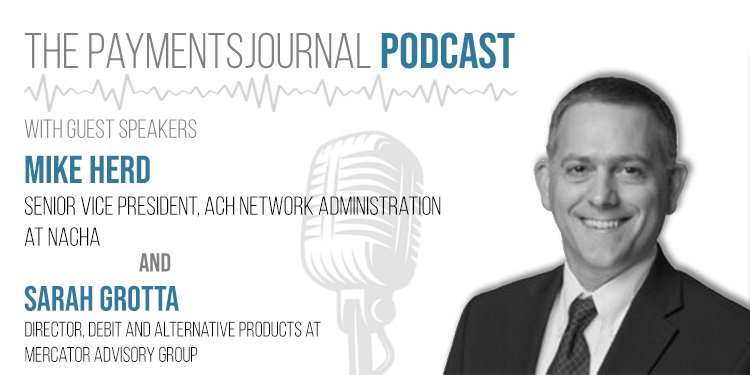 Nacha recently reported that 2020 was a record-setting year for the ACH Network. For the first time ever, payment volume increased from one year to the next by over 2 billion payments, with a total of nearly 27 billion. To put that figure into perspective, it equates to about 81 payments per U.S. citizen.
To take a closer look at these numbers, PaymentsJournal sat down with Nacha Senior Vice President, ACH Network Administration, Michael Herd, and Sara Grotta, director, Debit and Alternative Products at Mercator Advisory Group.
Additionally, during the discussion, they addressed Same Day ACH, the outlook for ACH payments in 2021 and economic impact payments (EIPs). 
Of EIPs, Herd said, "It really shows the industrial strength of the ACH Network to move massive volumes of payments to virtually any bank or credit union account, in a very, very short period of time" 
For additional information, read the PaymentsJournal article or listen to the podcast.