October 17, 2023
Same Day ACH Growth Helps Lead ACH Network to Solid Third Quarter Results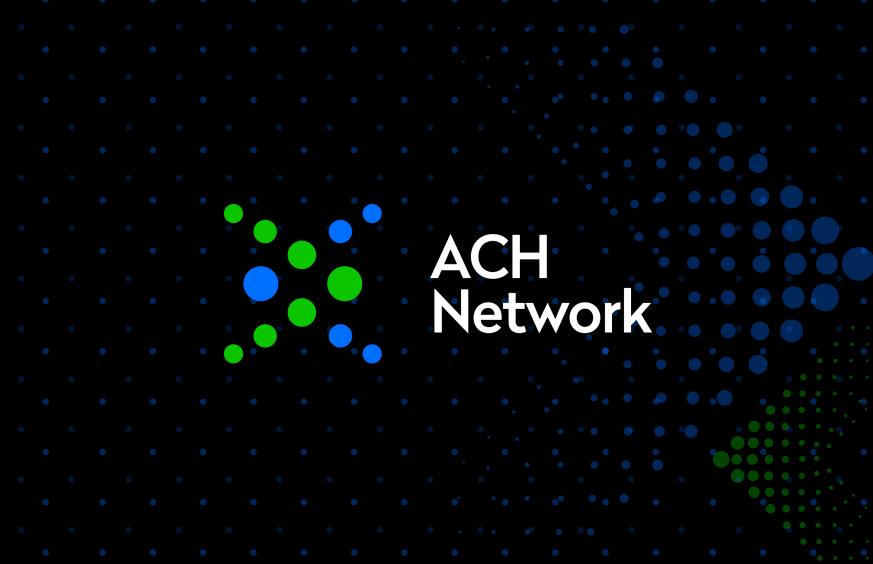 HERNDON, Virginia, Oct. 17, 2023 – Ongoing adoption of Same Day ACH and the continued increase in business-to-business (B2B) payments led the ACH Network to robust results in the third quarter of 2023.
There were 212 million Same Day ACH payments with a total value of $608 billion, increases of 20% and 27.1% respectively over the third quarter of 2022. 
So far in 2023, the ACH Network has handled 597.6 million Same Day ACH payments valued at $1.78 trillion, respective increases of 16% and 42.4% compared to the first three quarters of last year.
"The ease and convenience of Same Day ACH has been embraced by the businesses and other organizations that use ACH," said Jane Larimer, Nacha President and CEO. "The one million dollar limit and the three settlement times each business day make Same Day ACH a great choice for faster payments."
B2B also continues to be a growth area for the ACH Network. B2B volume in the third quarter was 1.7 billion payments, up 9.6% from a year earlier. 
Total third quarter volume on the ACH Network was 7.8 billion payments, up 3% from the same time last year and 4.6% per processing day. The value of those payments was $19.7 trillion.
Other major transaction types experiencing growth include claim payments to healthcare providers, up 5.8%, and Direct Deposit, up 2%. 
"The ACH Network is, and will continue to be, the backbone of the nation's payment system, from Direct Deposit of wages to Direct Payment of bills and so much more," said Larimer.