February 16, 2021
Unlike Algebra, Businesses Need to Know About ACH Payments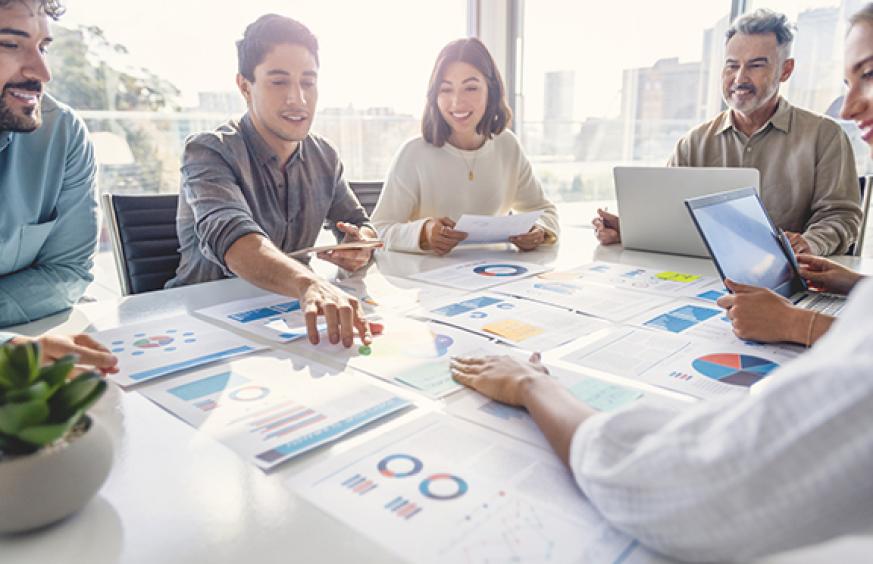 If you've experienced the "joy" of having teenagers matriculating through middle and high school, you've no doubt heard the question, "Why do I have to take algebra?" 
I know with each darling little one of mine, I tried to articulate the importance of problem solving, mastering methodology, applying logic to formulas, etc.  But, I gotta admit, I've never encountered a need to solve a quadratic equation post-algebra class, and I still went to college, got jobs, married and am enjoying an algebra-free life. Of course, I couldn't tell my kids that.  Better that they suffered through it like I did! 
ACH payments, however, are not like algebra.  I can honestly say that businesses that want to make electronic payments, and get paid (I think that's every business) really do need to know about how ACH payments work, including ACH payment features, requirements, rules, obligations and recourses.  Not having a grasp of ACH basics can increase costs and risks unnecessarily. 
As we here at Nacha speak with businesses, it's pretty clear that even seasoned financial professionals (accounts receivable/payable, treasury, accounting, credit, etc.) are at times at bit fuzzy on the ACH's full range of features, functions, benefits and requirements for the Procure-to-Pay/consumer disbursement, Order-to-Cash/consumer collections and Hire-to-Retire processes. 
Unlike algebra, where we really don't need to solve quadratic equations anymore, there are real risks to not knowing your rights and responsibilities with respect to ACH payments.  Your business is exposed to increased risk and maybe less efficient operations if you don't know the answer to these questions:
What can the ACH Network do, or not do, if there is a payment error, or dispute between parties?
If I make an error, can I claw back funds?
How long do I have to alert my bank about an error?
What can I do if there was an unauthorized withdraw of funds from my account?
Is there a different risk for ACH credit and debit payments?
Are there options for me to verify an account before my company pays another business?
Is my company in compliance with the Nacha Operating Rules, and what is my liability if I am not in compliance?
What are the available tools to mitigate risk, and what are the best practices for AP and AR ACH payments?
How can I reduce payable and/or cash application costs with ACH?
How do I get my supplier/buyer to use ACH?
ACH Consultation
Nacha Consulting is offering a free, 15-minute phone consultation to discuss your issues and evaluate options.  Complete this form if you would like to connect with the Nacha Consulting team to discuss your organization's ACH risk issues, Rules compliance, best practices or other concerns.
ACH Resources
Nacha has numerous resources to help businesses better understand the benefits and best practices for ACH payments:
ACH in the Community – Learn the benefits of ACH for businesses, nonprofits and religious organizations.
Quick Start Guide –  A tool for your business to learn how to pay or get paid electronically using ACH.