June 29, 2020
Split Deposit
Saving Made Easy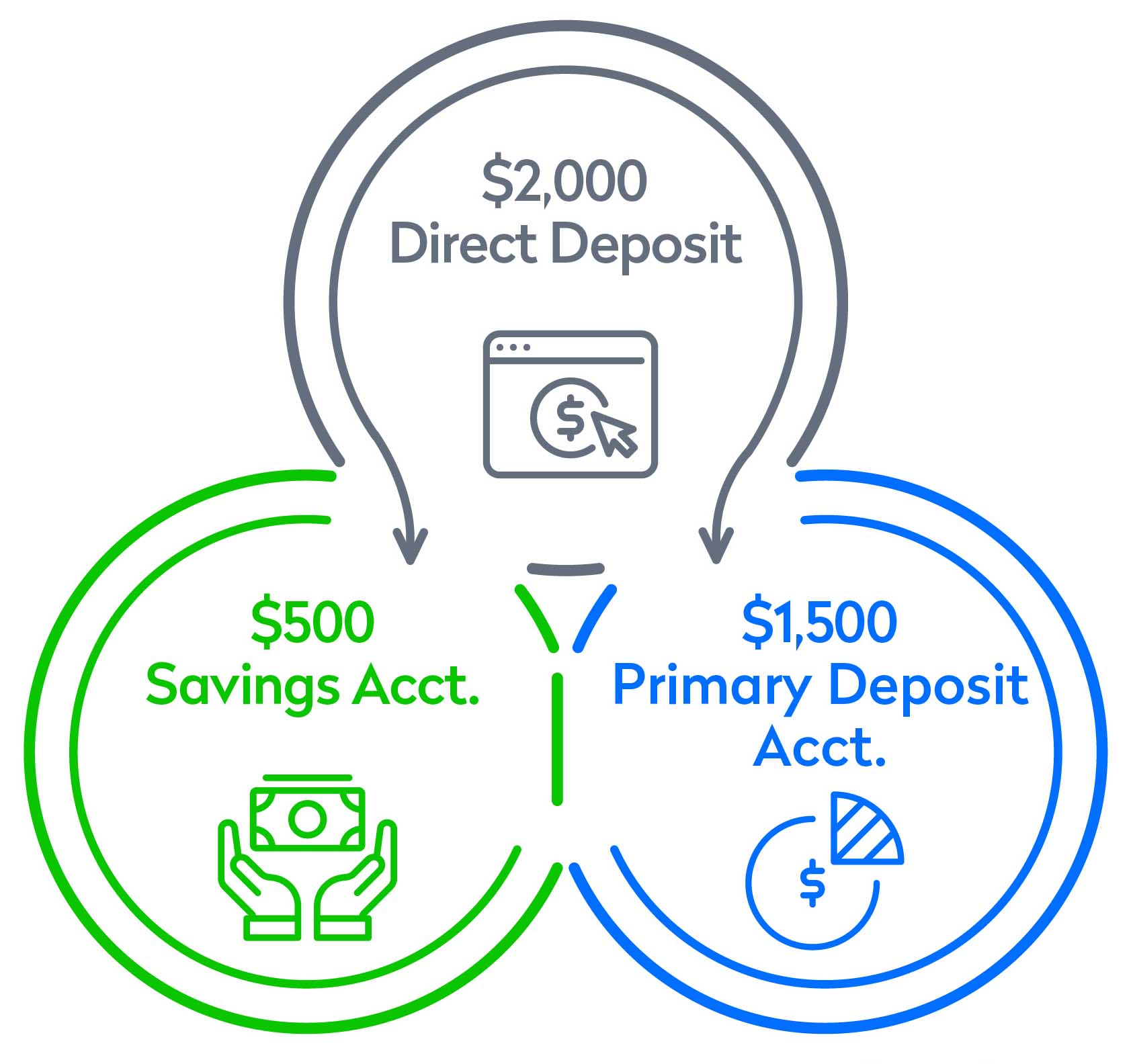 Many Americans are not saving enough for their future. To help remedy this, Nacha promotes Split Deposit, which is used with Direct Deposit. 
Split Deposit allows employees to direct a fixed amount or percentage of their pay into a savings or investment account each pay period. For example, an employee could opt to have a $50 Direct Deposit into savings, with the rest into a primary account. Or they could have 5% of their pay earmarked for savings, 2% for an investment account and the remaining 93% into a primary account.
Split Deposit provides automatic savings, convenience, control and reliability. It also can help workers reach short- and long-term savings goals quickly and effortlessly. For example, an employee paid weekly, who deposits just $10 each pay period to savings, has saved $520 in a year.
Employees who use Split Deposit save up to $90 more per month than those who use another method to save.
Take the Next Step
Educate your employees on the benefits of Direct Deposit and Split Deposit to grow savings. However, if you do not currently offer Direct Deposit, contact your financial institution or payroll provider to set it up for your workers.