October 24, 2023
Nacha Announces Call for Nominations for "15 Under 40" Award Celebrating Emerging Leaders in the Payments Industry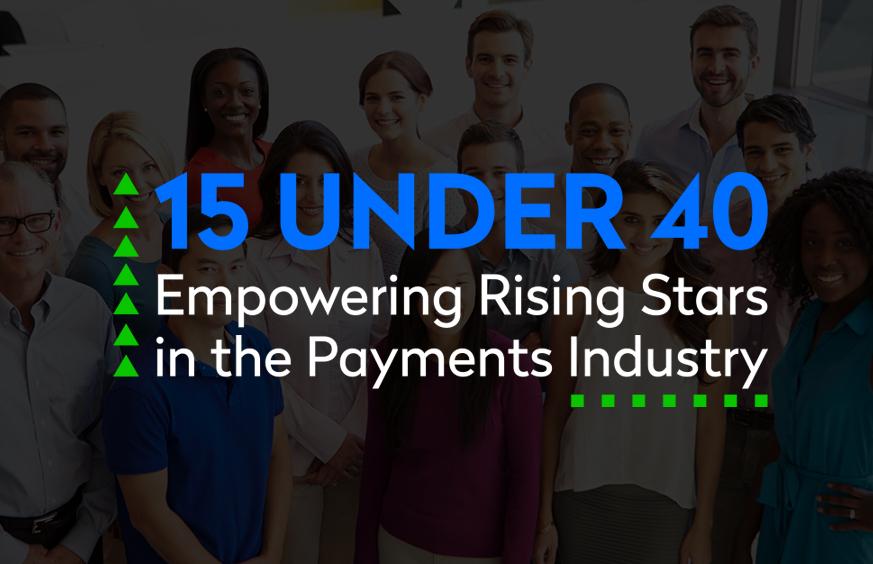 Nacha is excited to announce the launch of the "15 Under 40" award, a prestigious honor recognizing the outstanding achievements of emerging leaders in the payments industry.
With the payments industry continuously evolving, the "15 Under 40" award seeks to highlight young professionals who have played a crucial role in shaping the future of electronic payments. The award not only commends their accomplishments but also serves as an inspiration to the next generation of payment professionals.
"We are thrilled to introduce the '15 Under 40' award to honor the outstanding contributions of young professionals within the payments ecosystem," said Jane Larimer, Nacha President and CEO. "By recognizing the achievements of young leaders, Nacha aims to create a vibrant community where diverse talents can contribute to the ongoing transformation of electronic payments."
Nominees for the "15 Under 40" award must be professionals working in the payments industry and under the age of 40 as of Dec.31, 2024. They should have a proven track record of excellence, demonstrate innovative thinking and exhibit leadership potential within their respective roles. Nomination forms and submission guidelines are available on Nacha's Smarter Faster Payments website and will be accepted through Jan. 31, 2024.
A prestigious panel of industry experts will carefully review all nominations to identify the 15 exceptional individuals who have had a significant impact on the payments industry. Attendees at Smarter Faster Payments 2024, taking place May 6-9 in Miami, will choose the winner among the 15 finalists, and the winner will be announced at the conference.
More information about the "15 Under 40" award, including nomination criteria, access to the nomination form and what the finalists and winner will receive is available by accessing the Smarter Faster Payments webpage.
About Nacha
Nacha governs the thriving ACH Network, the payment system that drives safe, smart, and fast Direct Deposits and Direct Payments with the capability to reach all U.S. bank and credit union accounts. There were 30 billion ACH Network payments made in 2022, valued at close to $77 trillion. Through problem-solving and consensus-building among diverse payment industry stakeholders, Nacha advances innovation and interoperability in the payments system. Nacha develops rules and standards, provides industry solutions, and delivers education, accreditation, and advisory services.
 # # #