December 10, 2019
Nacha Announces Profituity as a Preferred Partner for ACH Enablement and NSF Recovery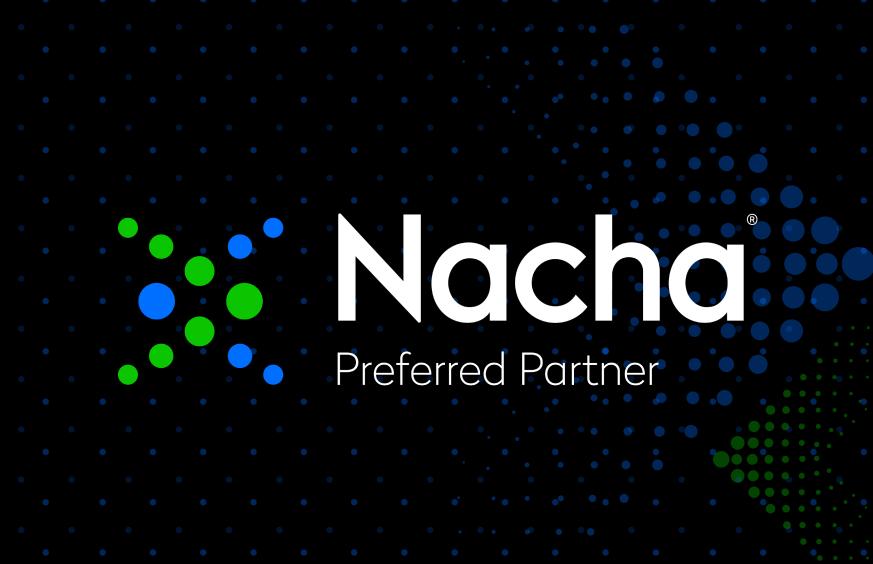 Profituity is now a Nacha Preferred Partner for ACH Enablement and NSF Recovery
As a Nacha Preferred Partner, Profituity joins a select group of innovators contributing to Nacha's strategic efforts in support of the payments ACH ecosystem. Together through this partnership, Profituity and Nacha will continue working to remove friction, increase quality, improve cash flow accessibility and efficiency, and support sound risk management and security for ACH payments.
"We are pleased to welcome Profituity as a Preferred Partner," said Nacha President and CEO Jane Larimer. "With the Preferred Partner Program, Nacha can support industry needs by providing resources and guidance on ACH payment solutions. Solutions like Profituity support a sector that often finds it challenging to balance the desire for efficiency with the need for regulatory compliance when processing ACH payments." 
The Profituity ACH platform is cloud-based enterprise software that empowers third-party payment processors and high-volume originators to facilitate ACH payments and manage returns.
"Profituity provides a comprehensive and easily deployed solution for organizations that often find it necessary to cobble together a home-grown system," said George McKee, III, President and CEO. "Through the Nacha Preferred Partner Program, we look forward to deepening our support among organizations with high-volume ACH processing needs as they look to streamline their payments practices through the implementation of leading-edge technology."
To learn more about Profituity and Nacha's Preferred Partner Program, visit www.nacha.org/Preferred-Partner. 
About Nacha
Nacha is a nonprofit organization that convenes hundreds of diverse organizations to enhance and enable ACH payments and financial data exchange within the U.S. and across geographies. Through the development of rules, standards, governance, education, advocacy, and in support of innovation, Nacha's efforts benefit all stakeholders. Nacha is the steward of the ACH Network, a payment system that universally connects all U.S. bank accounts and facilitates the movement of money and information. In 2018, there were 27 billion ACH payments, and more than $51 trillion in value moved across the ACH Network. Nacha also leads groups focused on API standardization and B2B payment enablement. Visit nacha.org for more information, and connect with us on LinkedIn, Twitter, Facebook and YouTube.
About Profituity
Founded in 1989, Profituity is a technology company that develops and markets cloud-based payment solutions, with an emphasis on enabling third-party processors and high-volume originators to self-manage the facilitation of ACH and check-based transactions. The company provides software solutions and related services within a variety of segments, including retail, government, education, utilities, telecom and banking.