July 10, 2023
Nacha Hill Day: 'The Value is Tremendous'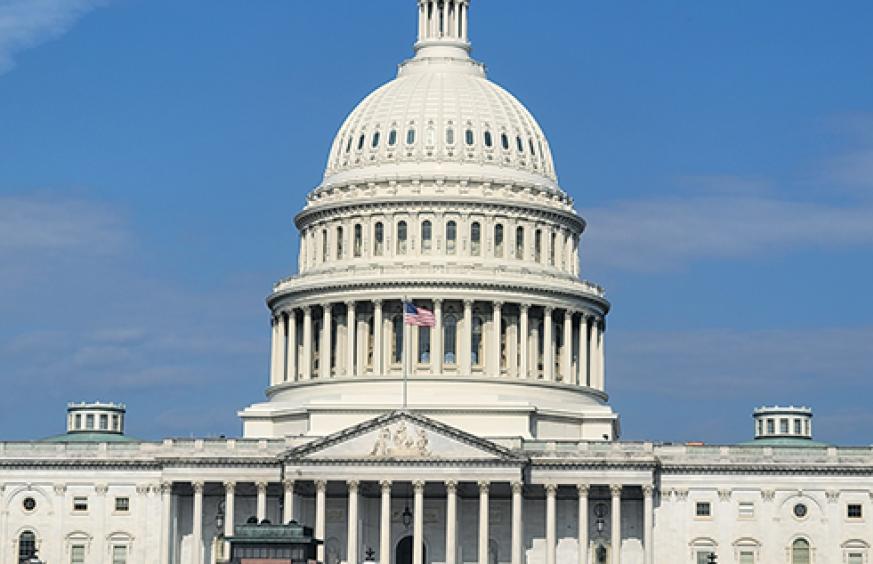 There's a lot going on in the payments industry, making it important to get out in front of lawmakers and their staffs to help bring them up to speed. That's why Nacha holds its annual Hill Day to help educate Congress on the importance of ACH payments to their constituents.
Eighteen participants representing financial institutions large and small, Payments Associations and a payroll association, made their way to Capitol Hill, June 13. Among them was Jeremy Pritchard, Director of Client Consulting for Treasury Services at Cadence Bank and a veteran of the event.
"The value is tremendous, I think both for us in the payments space and also for the lawmakers that we meet with," said Pritchard. In his case that included staff for Sens. Tim Scott, R-S.C., and Katie Boyd Britt, R-Ala., two of the nine senators and nine House members the group met with.
To maximize their impact, Hill Day participants split into three teams. Although the focus is primarily on ACH, Pritchard told Nacha's Payments SmartCast podcast it's hardly limited to that.
"We had lots of conversation about the Fed working on FedNow, on digital currency, stablecoins, the extension of the National Settlement Service, even down to things like how fraudsters are interacting with the payments space," said Pritchard, a member of Nacha's Government Relations Advisory Group.
This was Nacha's first Hill Day following a pandemic pause, and Bill Sullivan, Nacha's Senior Director and Group Manager for Government and Industry Relations, said there was a focus on "the government's use and reliance on the ACH Network, showcasing all the work that was done during the pandemic with economic impact payments [and] child tax credit payments."
Sullivan also noted that while Congress often hears from the banking industry, "The staff said we rarely ever get into a conversation about payments, and payments is taking up so much of their time that they look forward to being able to engage with a Nacha member and keep it very narrowly focused on the payments industry."
Beyond talking with lawmakers, Pritchard appreciates being able to compare notes with counterparts. Nacha Hill Day, Pritchard said, is the opportunity to "hear directly, in person, what they're looking at, what their landscape is, what they're working on, and how that interacts with what we are working on."
You can listen to the complete Podcast here. Payments SmartCast is also available on Apple Podcast, Google Podcast and Spotify.