November 18, 2020
[Podcast] The ACH Network is Not Just Payroll and B2B Transactions. It's Branching Into New Segments, Too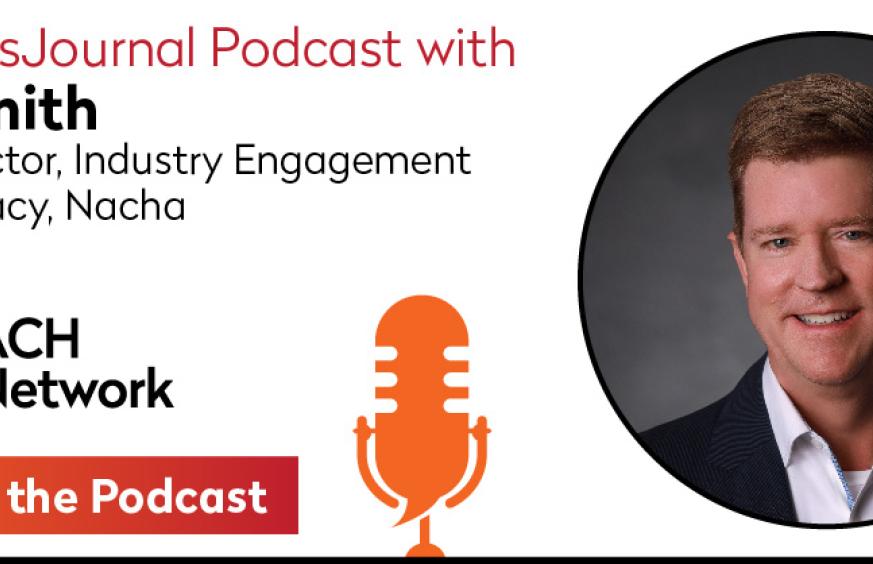 Many are familiar with the ACH Network, which last year electronically moved 24.7 billion payments valued at nearly $56 trillion between accounts at different financial institutions for payments including large B2B transactions or payroll direct deposit.
Others may recognize the ACH Network as the payment system that funneled stimulus payments into millions of bank accounts upon the onslaught of COVID-19. But what some may not realize is that ACH is also growing quickly in a number of other industries as a secure and reliable payment method.
In a recent podcast interview with PaymentsJournal, Nacha's Brad Smith discusses ACH growth areas—donation payments, healthcare payments, and subscription payments.
To learn more, read the article or listen to the podcast. 
Listen to previous podcasts on: