August 01, 2023
Connecting with the 'Fans of ACH' at a Major Public Broadcasting Conference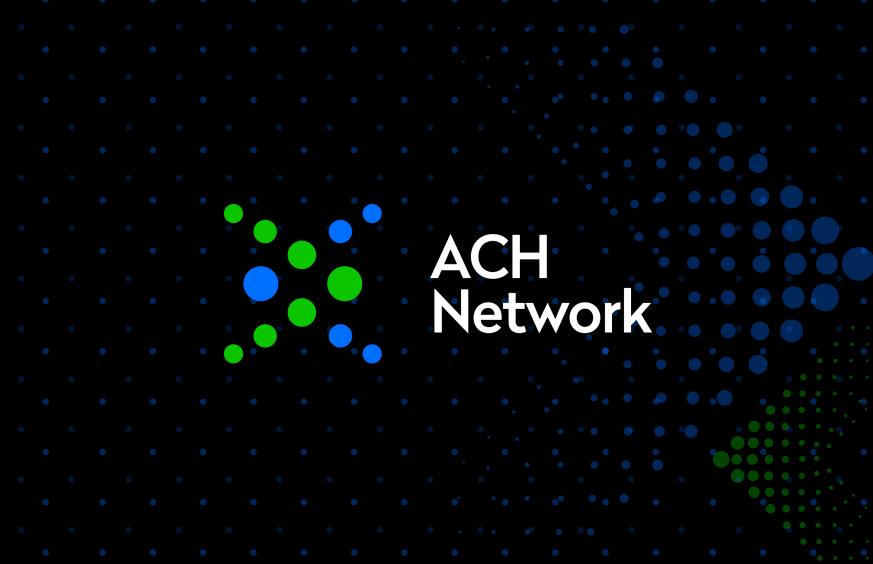 Summertime and the living is busy. At least for Nacha's Industry Engagement team, which year-round promotes the benefits of ACH payments for specific industry use cases. High on that list are nonprofits, which recently brought the team to Atlanta for what Brad Smith calls "easily my favorite conference each year."
That's the Public Media Development and Marketing Conference, or PMDMC. Presented annually by Greater Public and PBS, the event brings together fundraising professionals from public television and radio—organizations that can reap huge benefits from taking donations by ACH. 
The ACH Network has had a booth at PMDMC for several years, and while the team may not be as immediately recognizable as Big Bird and Oscar the Grouch, they definitely have recognition.
"Our ACH Network booth gets consistent traffic, and we have many 'fans of ACH' that stop by to tell us so," said Smith, Nacha Senior Director, Industry Engagement and Advocacy. And those "fans" cover a wide spectrum across public broadcasting.
"We spoke with attendees that had varied jobs at their stations, from on-air talent to business development managers to directors of fundraising," said Smith. 
The message to them is straightforward: ACH donations are easy for both donors and organizations, they're typically less expensive to process compared to other forms of giving, and sustaining donors who use ACH tend to give more over longer periods of time.
"It's a message that resonates with PMDMC participants," said Debbie Barr, Nacha Senior Director, ACH Network Rules Process & Communications. "Public TV and radio stations rely heavily on sustaining donors, and ACH makes that easier."
For old friends and new, the ACH Network sponsored free professional headshots for all PMDMC attendees, which Smith called "a tremendous success."
"That gave us a greater opportunity to engage the attendees and talk about the value of ACH for sustaining donors," said Smith. Two lucky attendees who stopped by the booth also won iPads. Smith and Barr are already looking ahead to next year.
"We can't wait for PMDMC 2024 in San Diego," said Smith.
Know a nonprofit that could benefit from taking donations by ACH? They can learn more on Nacha.org where we have free resources along with success stories from charitable organizations using ACH. Contact the Industry Verticals team at nonprofits@nacha.org.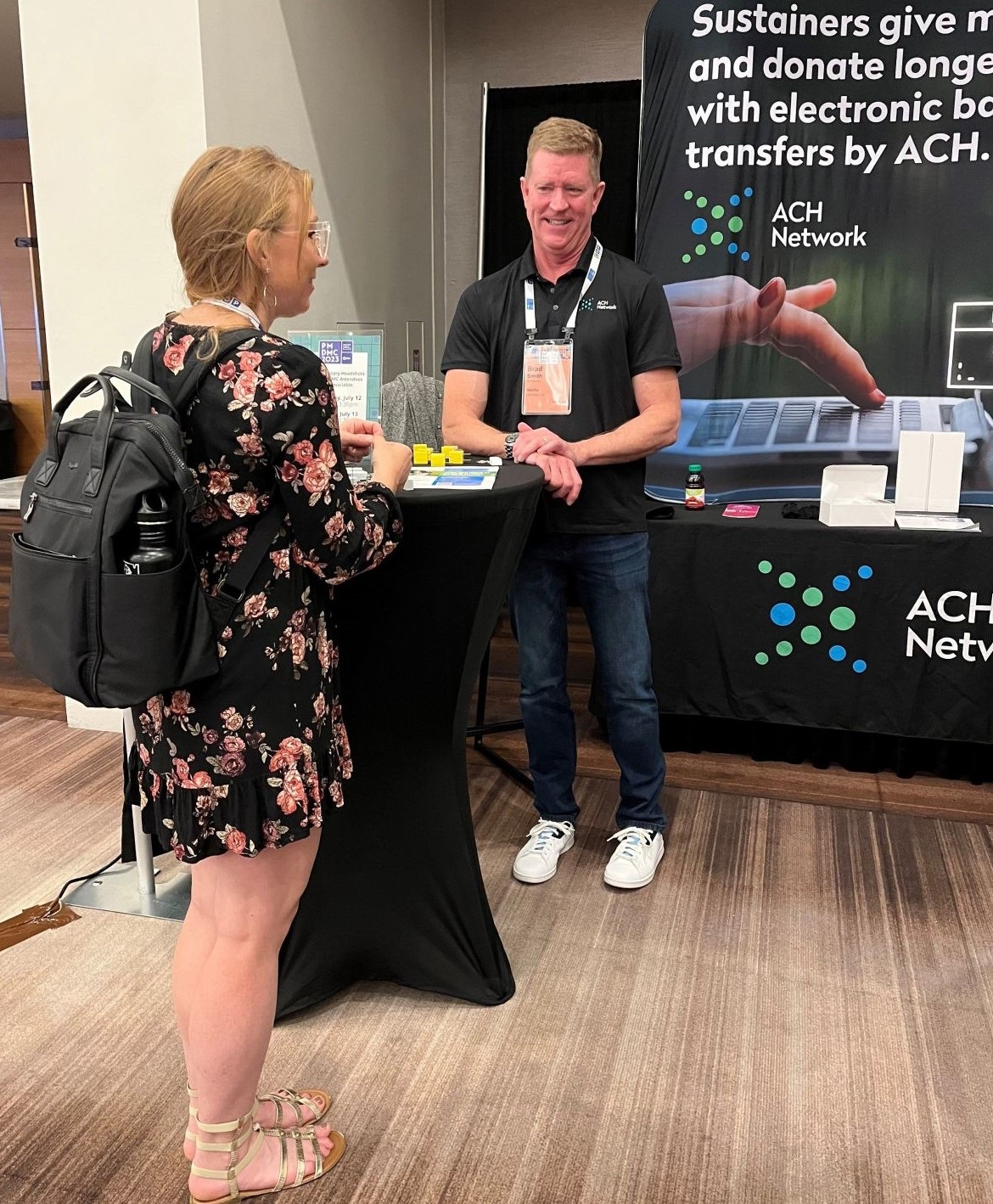 Nacha's Brad Smith chats with a visitor to the ACH Network booth at PMDMC.