June 30, 2023
Craft Your Winning Presentation for Smarter Faster Payments 2024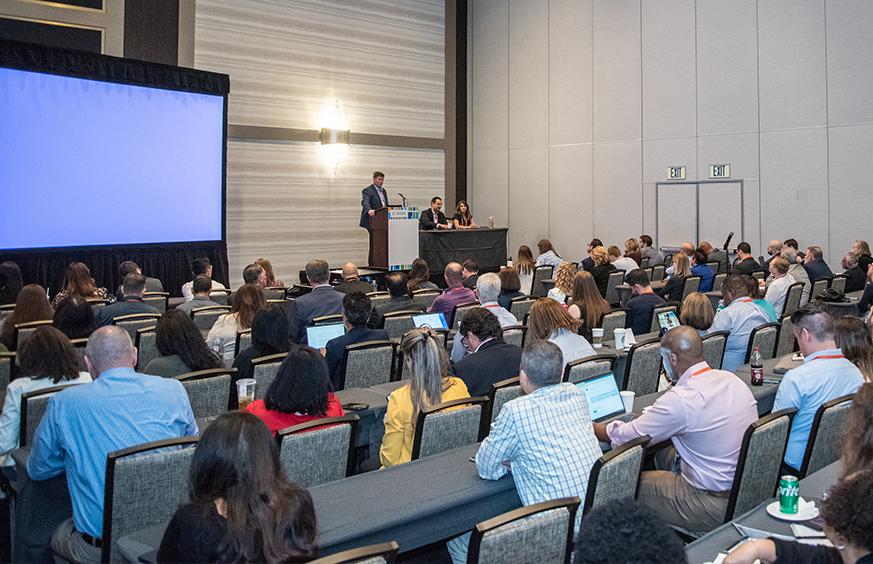 Sure, you could sit around the pool this summer telling anyone who'll listen about the great idea you have to solve a payment problem or hoping someone on the next chaise lounge wants to discuss payments industry trends. But chances are the person next to you is more interested in their drink order than the latest news impacting our industry. 
So take a bit of time this summer to share your idea with a larger audience by working on your proposal to speak at the premier payments conference in the country. Smarter Faster Payments 2024 will take place Monday, May 6, through Thursday, May 9, next year in Miami, and it will again draw thousands of professionals from across the payments ecosystem who are eager to hear your big idea to innovate the industry. 
The Smarter Faster Payments 2024 call for presentations is open until Aug. 8, 2023, and the Payments Conference Planning Committee wants to see what you've got. 
"We're looking at the best and the brightest and things that are new and exciting that we've not seen before," Stephanie Prebish, AAP, APRP, CTP, Nacha Managing Director, Association Services, told Nacha's Payments SmartCast podcast. 
With anywhere from 250 to 300 proposals typically received each year, Prebish said you need to stand out to be among the 100 or so the committee selects. But what should you do—and what shouldn't you do—to make it to the accepted pile? Nell Campbell-Drake, Vice President, Industry Relations, at Federal Reserve Financial Services, and a member of the 2024 Smarter Faster Payments Planning Committee, has some do's and don'ts for crafting a winner. 
"The proposal should be something that is relevant to conference attendees," Campbell-Drake said on the podcast. She also suggested a focus on creativity to craft a proposal that stands out and said panels of up to three people are particularly welcome.  
On the don't side, Campbell-Drake said there's an express route to the reject bin.  
"Do not submit a proposal that attempts to sell a product or a service," said Campbell-Drake, noting the conference focus is on education. Other no-nos include sessions presented at other conferences and not providing the complete information of all speakers on the proposal, including names, titles and contact information. 
Full details on the call for presentations are available on the Smarter Faster Payments website.  
To hear the podcast in its entirety, including more of the do's and don'ts for getting your proposal accepted, click here.