Emphasizing the 'Faster' in Smarter Faster Payments 2023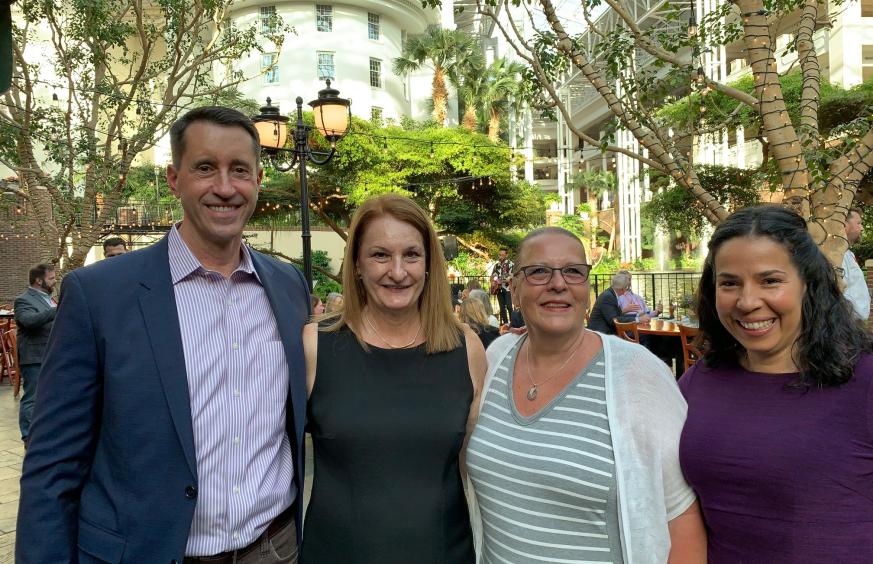 It's called "Smarter Faster Payments 2023" for a reason, and this year you're going to see an emphasis on faster.
"The sessions have pivoted to 'what does faster mean and how do clients engage with it?'" said Joe W. Hussey, Senior Vice President of Global Treasury Management at Wells Fargo and Chairperson of the Nacha Board of Directors. "I think that's going to be appealing to so many people because we're all trying to figure out—whether a corporate or a bank—how do I engage in this faster payments environment? And what better place to do it than the faster payments conference?"
Hussey was joined on Nacha's Payments SmartCast podcast "Why Payments is an Investment in Your People," by Stephanie Prebish, AAP, APRP, CTP, Managing Director of Association Services at Nacha.
"Things are moving so quickly in the industry. We are focused so fully on making payments faster, making payments smarter, and the Conference Planning Committee (CPC) really made a deliberate effort to make sure we are educating on everything that's new and now," said Prebish.
Committee Chairperson Philip C. Picillo, Esq., CTP, Executive Managing Director of Treasury Management Integration at Webster Bank, said members come from "a variety of different backgrounds," and have "a deep and broad knowledge" of multiple types of payments and issues affecting the industry.
"Whether it's risk from the attorney perspective, whether it's technology from the IT perspective, whether it's operations—the individuals really bring a broad and diverse background to the CPC, which enriches the level of discussion and the content that ultimately gets produced for sessions," said Picillo.
Whether you're a payments newbie, veteran, or somewhere in between, Hussey said there's something for everyone at Smarter Faster Payments 2023, adding it's something every organization should consider for several reasons.
"We look at this as an investment in our people, an investment in our staff, an investment in their careers," said Hussey, "and an investment in our own organization as we continue to build the organization and ensure that we're meeting our clients' needs."
Listen to the entire podcast on Nacha.org. For more information on Smarter Faster Payments 2023, including registration, visit the conference website.
yes