October 13, 2022
Nacha Launches PaymentsIQ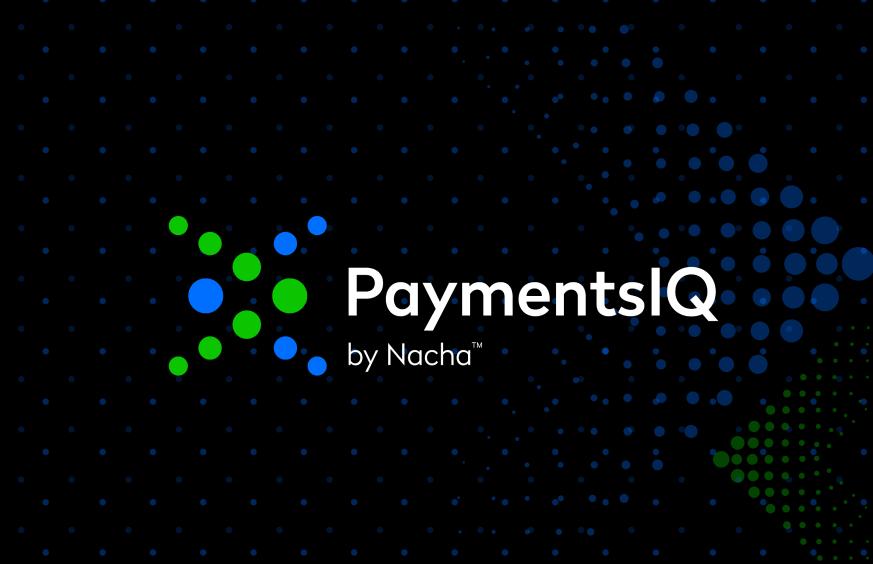 Gateway for On-Demand Payments Education
HERNDON, Virginia, Oct. 13, 2022 – Today, Nacha announced the launch of PaymentsIQ by Nacha. This user-friendly online resource allows payments professionals to access more than 100 on-demand courses on topics across the payments ecosystem, ranging from the latest enhancements to the ACH Network to risk management and cryptocurrency. PaymentsIQ by Nacha subscribers can view session recordings from past Nacha events, including sessions from previous Smarter Faster Payments Conferences and the ACH Legal and Compliance Summit.
"The payments industry is dynamic, and PaymentsIQ by Nacha provides payments professionals with best-in-class payments education at their convenience and at their fingertips," said Stephanie Prebish, AAP, APRP, CTP, Managing Director of Association Services at Nacha. "Your annual subscription opens up hundreds of hours of Nacha's payments education that you can view at a time and place that works for you. And as the payments landscape evolves, we will continue adding new courses and learning opportunities to keep subscribers updated on the most recent information, trends, rules and regulations impacting our industry."
In addition to this industry-leading content, payments professionals can utilize PaymentsIQ to earn continuing education credits toward their AAP and APRP accreditations.
Twelve months of PaymentsIQ is available for $350 for Nacha members and $425 for nonmembers.
More information, including information about specific courses, and how to subscribe, is available at https://paymentsiq.nacha.org/.
About Nacha
Nacha governs the thriving ACH Network, the payment system that drives safe, smart, and fast Direct Deposits and Direct Payments with the capability to reach all U.S. bank and credit union accounts. More than 29 billion ACH Network payments were made in 2021, valued at close to $73 trillion. Through problem-solving and consensus-building among diverse payment industry stakeholders, Nacha advances innovation and interoperability in the payments system. Nacha develops rules and standards, provides industry solutions, and delivers education, accreditation, and advisory services.