August 02, 2022
Raising Awareness of ACH for Those Who Could Benefit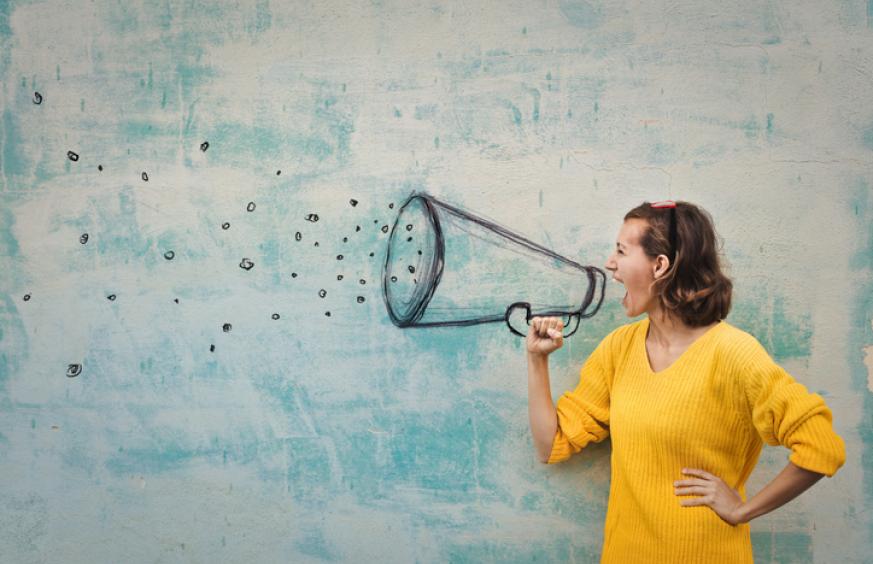 While ACH is as easy as ABC in the payments world, not everyone knows about the benefits of using electronic payments. That's where Nacha's Industry Verticals team comes in.
"Mention Direct Deposit and the light bulb comes on, but ACH is a whole lot more, and there's a great deal of education to be done," said Brad Smith, Nacha Senior Director, Industry Engagement and Advocacy. "It starts with the simplest things. For example, while we all know what ACH is, folks outside the payments community might know it as 'electronic funds transfer' or 'EFT' or 'electronic bank transfers.'" 
One major focus is on nonprofits, where Nacha is working to spotlight the benefits of receiving donations by ACH by creating the Nacha Nonprofit Toolkit, available free on Nacha.org.
"Donor retention rates are much higher when they give using ACH," said Smith. "There's also more money going to the mission—a message that resonates with donors." 
Nacha has success stories about nonprofits using ACH, including Iowa PBS and SPIRE Credit Union, and Smith and colleague Debbie Barr, Senior Director, ACH Network Rules and Process Communications, recently attended both the Public Media Development and Marketing Conference and the Bridge to Integrated Marketing and Fundraising Conference. 
"It's all about raising awareness," said Barr. "People stop at our booth and may have no idea what Nacha is, but when you have the chance to chat with them, they understand immediately. And that presents an opportunity to showcase the benefits of ACH."
Another focus area for the Industry Verticals team is getting more dentists to receive claim payments by ACH, rather than checks. Nacha has several success stories of dental offices doing just that. Smith will be sharing those stories at the American Dental Association's SmileCon this October. 
Does your financial institution have a success story to tell about how a customer in the nonprofit, dental, subscription or other space is using ACH? We'd like to hear it! Please contact Nacha at nonprofits@nacha.org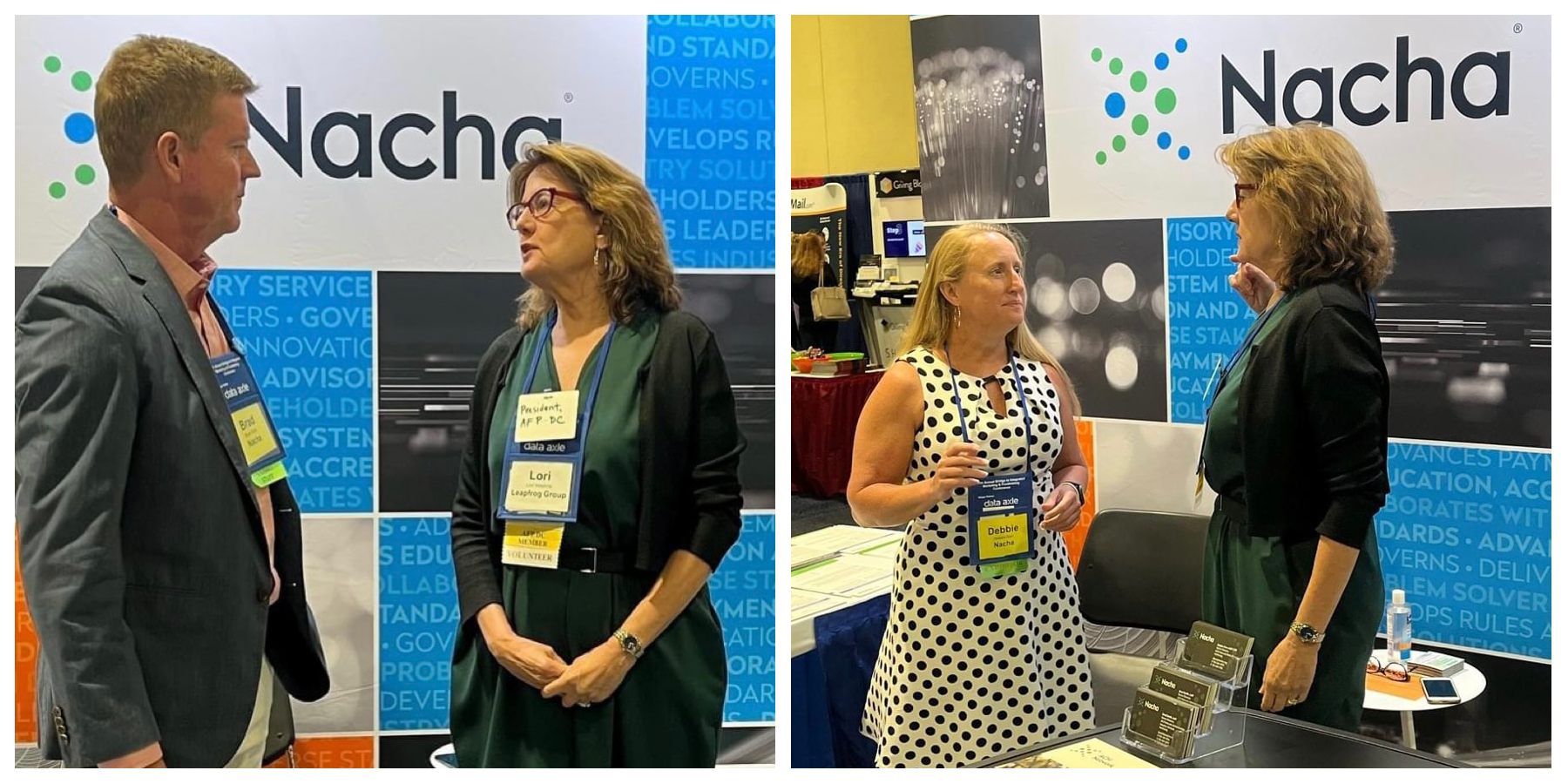 Nacha's Brad Smith and Debbie Barr speak with a visitor to the Nacha booth at July's Bridge conference.