August 29, 2019
Nacha Announces Plaid as a Preferred Partner for Account Validation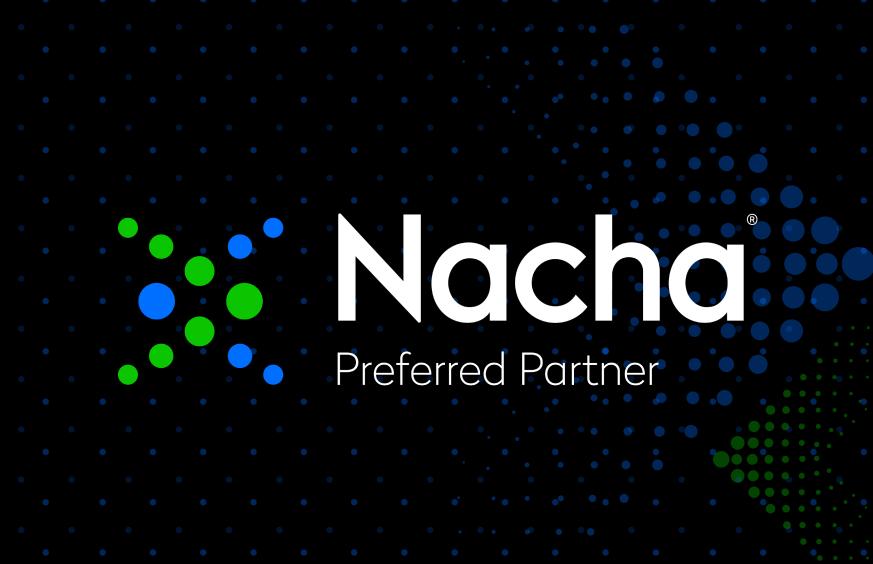 HERNDON, Va., August 29, 2019 – Plaid is now a Nacha Preferred Partner for Account Validation. 
In becoming a Nacha Preferred Partner, Plaid joins a select group of innovators contributing to Nacha's strategic efforts in support of the payments ecosystem by removing friction, increasing ease, improving cash flow accessibility and efficiency, as well as supporting sound risk management and security for ACH payments. 
"Minimizing payments risk and fraud is vitally important, and account validation solutions have a key role to play in that," said Jane Larimer, Nacha President and CEO. "Improving transaction quality in the payments industry requires a wealth of expertise, and so Nacha is pleased to welcome Plaid as a Nacha Preferred Partner." 
With more than 10 billion transactions analyzed, Plaid adds key insights to the data it provides through its suite of analytics products.  
"Plaid strives to improve the world's financial data network through innovation. We're excited that Nacha selected us as a Preferred Partner with the capabilities to help merchants and service providers perform account validation," said Sima Gandhi, Head of Business Development at Plaid. "We aim to help businesses successfully leverage the ACH ecosystem by providing a robust account authentication mechanism with comprehensive coverage and seamless user experiences."
To learn more about Plaid and Nacha's Preferred Partner Program, visit www.nacha.org/Preferred-Partner. 
About Nacha
Nacha is a nonprofit organization that convenes hundreds of diverse organizations to enhance and enable ACH payments and financial data exchange within the U.S. and across geographies. Through the development of rules, standards, governance, education, advocacy, and in support of innovation, Nacha's efforts benefit all stakeholders. Nacha is the steward of the ACH Network, a payment system that universally connects all U.S. bank accounts and facilitates the movement of money and information. In 2018, there were 27 billion ACH payments, and more than $51 trillion in value moved across the ACH Network. Nacha also leads groups focused on API standardization and B2B payment enablement. 
About Plaid
Plaid is a data network powering the fintech tools that millions of consumers have come to rely on to live healthier financial lives. Thousands of digital financial services like Acorns, Betterment, Coinbase, and Venmo, use Plaid to make it easy for their customers to connect to their bank and investment accounts, regardless of where they bank. The company is headquartered in San Francisco, CA.