January 12, 2023
Moving Donations to EFT a Key Nacha Goal in 2023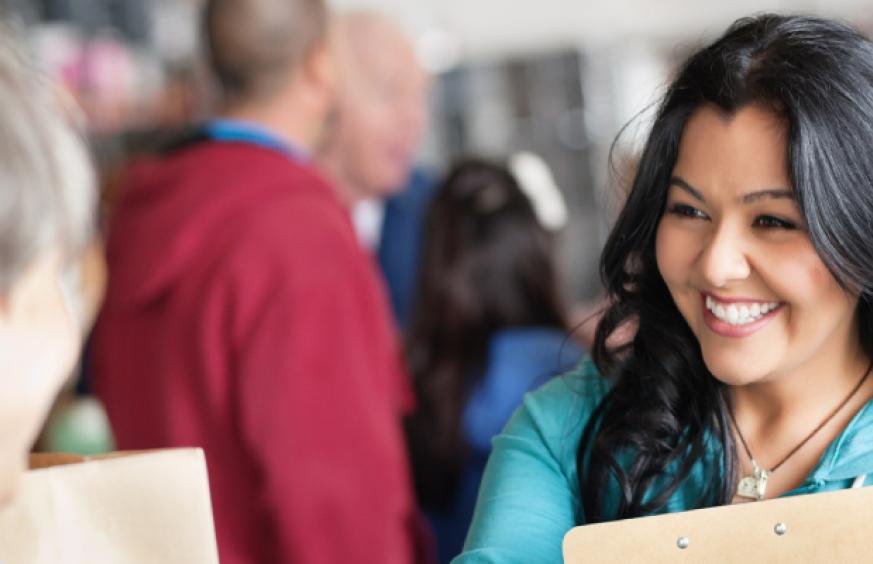 $484.85 billion. That's how much Americans donated to charity in 2021, according to Giving USA. Of that total, 67%—nearly $327 billion—came from individuals. Now imagine the impact that could make if more of those donations were made by ACH.
It's a lofty goal, but Nacha is working to help nonprofits understand the value of encouraging donors to use ACH, or electronic bank transfer or EFT as it's commonly called in the nonprofit space.
"When donors give by EFT, there are very real, very tangible benefits for the nonprofit," said Brad Smith, Nacha Senior Director, Industry Engagement and Advocacy. "Research shows donors—particularly sustaining donors—often give more and are retained longer when they use EFT." 
Two recent Nacha success stories bear that out. At Iowa PBS, EFT donors give about $5 more every month than credit card donors. American Public Media Group's EFT sustainers give an average of $20 more per year—$187—compared to the $167 annual average for credit card donors. 
"One message that resonates with donors is that the lower cost of EFT allows more money to go to the mission, rather than to costs associated with processing the donation," said Smith. "Another successful message is that EFT eliminates the hassles that come with expired and declined cards."
Smith and his team will once again be reaching out to nonprofits this year, both at in-person conferences and virtual events, to promote the benefits of EFT donations and promoting Nacha's Nonprofit Toolkit. It's available as a free download. 
"Starting an EFT program can be daunting for some nonprofits—particularly the smaller ones, which could often reap the biggest benefits. That's why the outreach is so important," said Smith. "We also offer the opportunity for nonprofits to reach out to Nacha online with questions and for help getting set up with EFT."
"If you have a favorite charity, and they're not accepting donations by EFT, we'd love to talk to them," said Smith. "It's a win-win for nonprofits and their supporters."