January 18, 2022
Nacha Announces Advanced Fraud Solutions as a Preferred Partner for Account Validation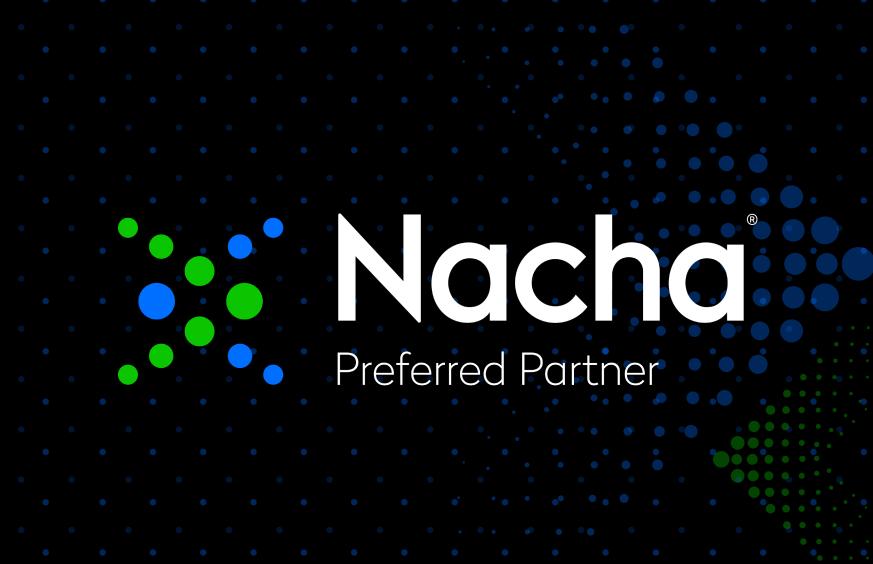 Advanced Fraud Solutions is now a Nacha Preferred Partner for Account Validation.
In becoming a Preferred Partner, Advanced Fraud Solutions joins a select group of innovators that Nacha recognizes for offering products and services that align with Nacha's core strategies to advance the ACH Network.
"The ACH Network is essential for making sure individuals and businesses can send and receive payments quickly and safely," said Jane Larimer, Nacha President and CEO. "We are happy to welcome Advanced Fraud Solutions as our newest Nacha Preferred Partner to support a fast and reliable ACH Network."
Advanced Fraud Solutions is a leader in payments fraud detection, featuring the industry's largest deposit fraud database with over 10 years of account-level historical data from thousands of contributing financial institutions, processors and third-party sources. Advanced Fraud Solutions is trusted by over 750 banks and credit unions across the country to catch fraudulent deposits before they hit your bottom line.
"To address compliance and help financial institutions move money safely across the ACH Network, Advanced Fraud Solutions launched TrueACH® with Account Validation – a new ACH tool that enables financial institutions to confirm account status and authorized user(s). We are honored to be recognized by Nacha for this solution and as a Preferred Partner," said Ted Kirk, VP of Strategic Partnerships at Advanced Fraud Solutions. 
Learn more about Nacha's growing community of Preferred Partners and how they can support your payments needs. For more information, visit: www.nacha.org/Preferred-Partner.
About Nacha
Nacha governs the thriving ACH Network, the payment system that drives safe, smart, and fast Direct Deposits and Direct Payments with the capability to reach all U.S. bank and credit union accounts. Nearly 27 billion ACH Network payments were made in 2020, valued at close to $62 trillion. Through problem-solving and consensus-building among diverse payment industry stakeholders, Nacha advances innovation and interoperability in the payments system. Nacha develops rules and standards, provides industry solutions, and delivers education, accreditation, and advisory services.
About Advanced Fraud Solutions
Advanced Fraud Solutions was founded in 2007 with the simple mission to help financial institutions prevent fraud in real-time by utilizing our comprehensive private cloud-based software solutions at the frontline and in the back office. Every day, our innovative fraud prevention tools help banks and credit unions of all sizes eliminate losses and safeguard their financial assets, providing the level of protection that today's customers demand. At Advanced Fraud Solutions, we know the best way to fight fraud is to prevent it. Learn more at https://advancedfraudsolutions.com/
###