October 07, 2020
Nacha Announces iCheckGateway.com as a Preferred Partner for ACH Solutions and Automation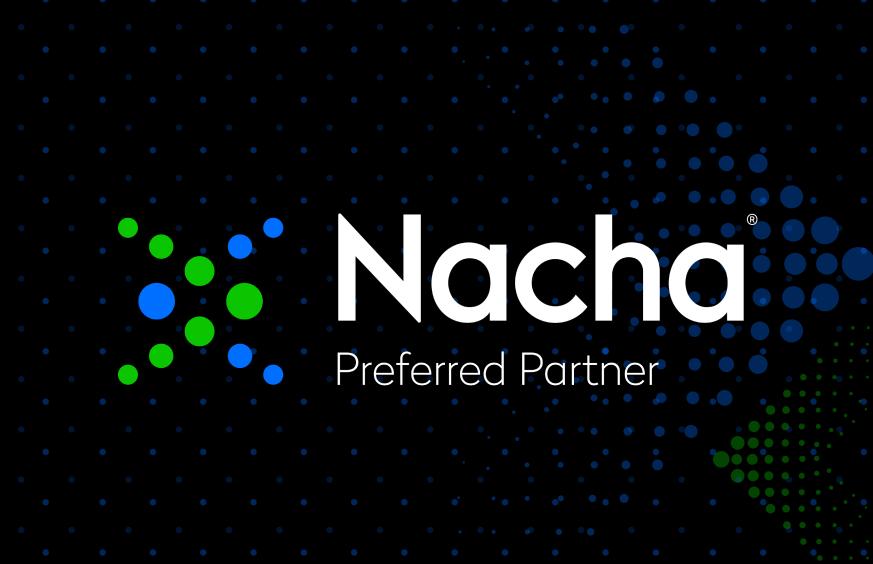 iCheckGateway.com is now a Nacha Preferred Partner for ACH Solutions and Automation.
In becoming a Preferred Partner, iCheckGateway.com joins a select group of innovators that Nacha recognizes for offering products and services that align with Nacha's core strategies to advance the ACH Network.
"Nacha welcomes partners such as iCheckGateway.com that are dedicated to keeping the ACH Network strong," said Nacha President and CEO Jane Larimer.                       
iCheckGateway.com melds ACH and other payment-processing into consolidated payment gateway and technology solutions. They offer various integrated payment processing technologies that promote seamless integration advantages, enhanced business processes, streamlined cash flows, and data-rich reporting options.
"iCheckGateway.com is focused on delivering an all-in-one payment solution that captures multiple payment methods – while focusing heavily on data security and ease of use," said Jason R Estes, President & CEO at iCheckGateway.com. "We are excited to be a Nacha Preferred Partner and work with others dedicated to creating resources that help enhance the ACH Network."
Nacha's Preferred Partner Program is open to any technology solution provider whose offerings align with Nacha's core strategies to advance the ACH Network. Learn more about Nacha's growing community of Preferred Partners and how they can support your payments needs. For more information, visit: www.nacha.org/Preferred-Partner.
About Nacha
Nacha is a nonprofit organization that convenes hundreds of diverse organizations to enhance and enable ACH payments and financial data exchange within the U.S. and across geographies. Through the development of rules, standards, governance, education, advocacy, and in support of innovation, Nacha's efforts benefit all stakeholders. Nacha is the steward of the ACH Network, a payment system that universally connects all U.S. bank accounts and facilitates the movement of money and information. In 2019, 24.7 billion payments and nearly $56 trillion in value moved across the ACH Network. Nacha also leads groups focused on API standardization and B2B payment enablement. Visit nacha.org for more information, and connect with us on LinkedIn, Twitter, Facebook and YouTube.
About iCheckGateway.com
Founded in 2008, iCheckGateway.com (ICG) is a U.S.-based business and provider of innovative technology solutions for the complexities of payment processing. ICG is an ever-changing company, growing alongside advancing technologies to help our clients future-proof their businesses. With our extensive suite of solutions, our goal is to streamline and enhance business processes through an all-in-one payment platform.
# # #