November 08, 2022
Nacha Names Socure as a Preferred Partner for Compliance/Risk and Fraud Prevention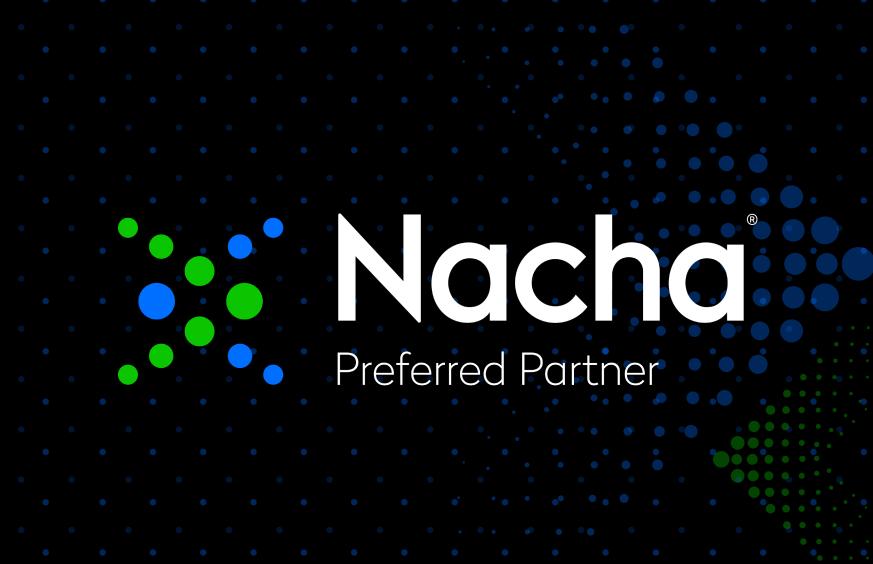 HERNDON, Virginia, Nov.8, 2022 – Socure is now a Nacha Preferred Partner for Compliance/Risk and Fraud Prevention.
In becoming a Preferred Partner, Socure joins a select group of innovators recognized for offering products and services that align with Nacha's core strategies for advancing the ACH Network.
"The modern ACH Network enables businesses, individuals and government agencies to send and receive payments safely and quickly," said Jane Larimer, Nacha President and CEO. "As our newest Nacha Preferred Partner, Socure joins the community supporting a thriving ACH Network."
Socure is a leading provider of fraud detection and identity verification products, offering innovative and strategic solutions to ACH Network participants. Socure recently launched its Account Intelligence solution, which is designed to enable compliance with Nacha's WEB debit rule in a streamlined and economical fashion. Socure Account Intelligence instantly verifies domestic bank account status and ownership prior to payment transactions—such as ACH transfer between accounts and funds disbursement—to establish trust between accounts.
"Socure Account Intelligence's core benefits of establishing bank account trust and determining payment return risk enable our clients to expedite disbursements of funds, guard against payment fraud, and comply with Nacha's WEB debit rule, all while delivering a frictionless customer experience," said Kevin Kupiec, Socure's SVP of Consortium and Document Verification. "We're thrilled to be partnering with Nacha to reach the diverse payments community and to enhance the use of secure ACH payments!"
Learn more about Nacha's growing community of Preferred Partners. For more information, visit: www.nacha.org/Preferred-Partner.
About Nacha
Nacha governs the thriving ACH Network, the payment system that drives safe, smart, and fast Direct Deposits and Direct Payments with the capability to reach all U.S. bank and credit union accounts. More than 29 billion ACH Network payments were made in 2021, valued at close to $73 trillion. Through problem-solving and consensus-building among diverse payment industry stakeholders, Nacha advances innovation and interoperability in the payments system. Nacha develops rules and standards, provides industry solutions, and delivers education, accreditation, and advisory services.
About Socure
Socure is the leading platform for digital identity verification and trust. Its predictive analytics platform applies artificial intelligence and machine learning techniques with trusted online/offline data intelligence from physical government-issued documents as well as email, phone, address, IP, device, velocity, date of birth, SSN, and the broader internet to verify identities in real time. The company has more than 1,400 customers across the financial services, government, gaming, healthcare, telecom, and e-commerce industries, including four of the top five banks, 13 of the top 15 card issuers, the top three MSBs, the top payroll provider, the top credit bureau, the top online gaming operator, the top Buy Now, Pay Later (BNPL) providers, and over 250 of the largest fintechs. Marquee customers include Chime, SoFi, Robinhood, Gusto, Public, Stash, and DraftKings. Socure customers have become investors in the company, including Citi Ventures, Wells Fargo Strategic Capital, Capital One Ventures, MVB Bank, and Synchrony. Additional investors include Accel, T. Rowe Price, Bain Capital Ventures, Tiger Global, Commerce Ventures, Scale Venture Partners, Sorenson, Flint Capital, Two Sigma Ventures, and others.
 # # #